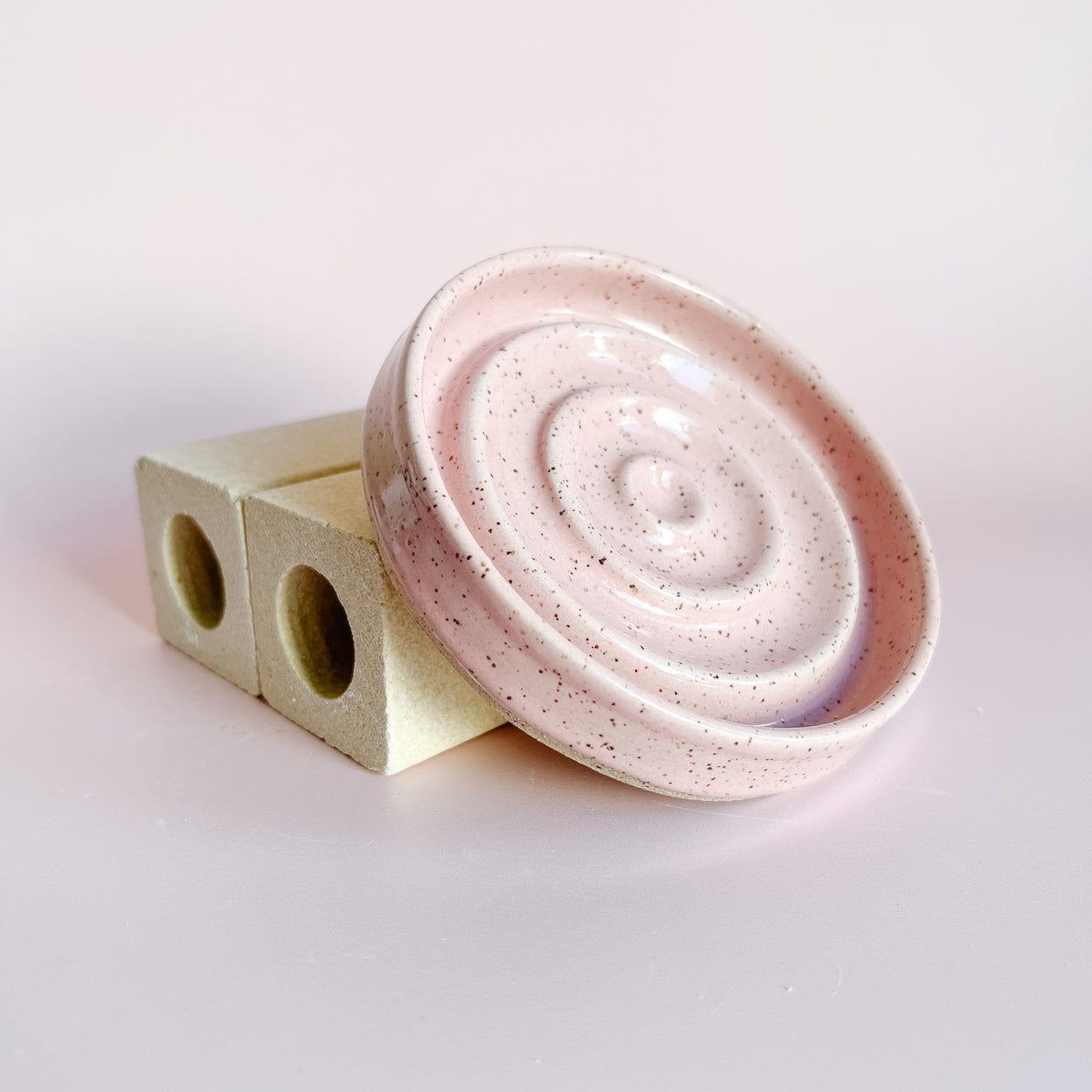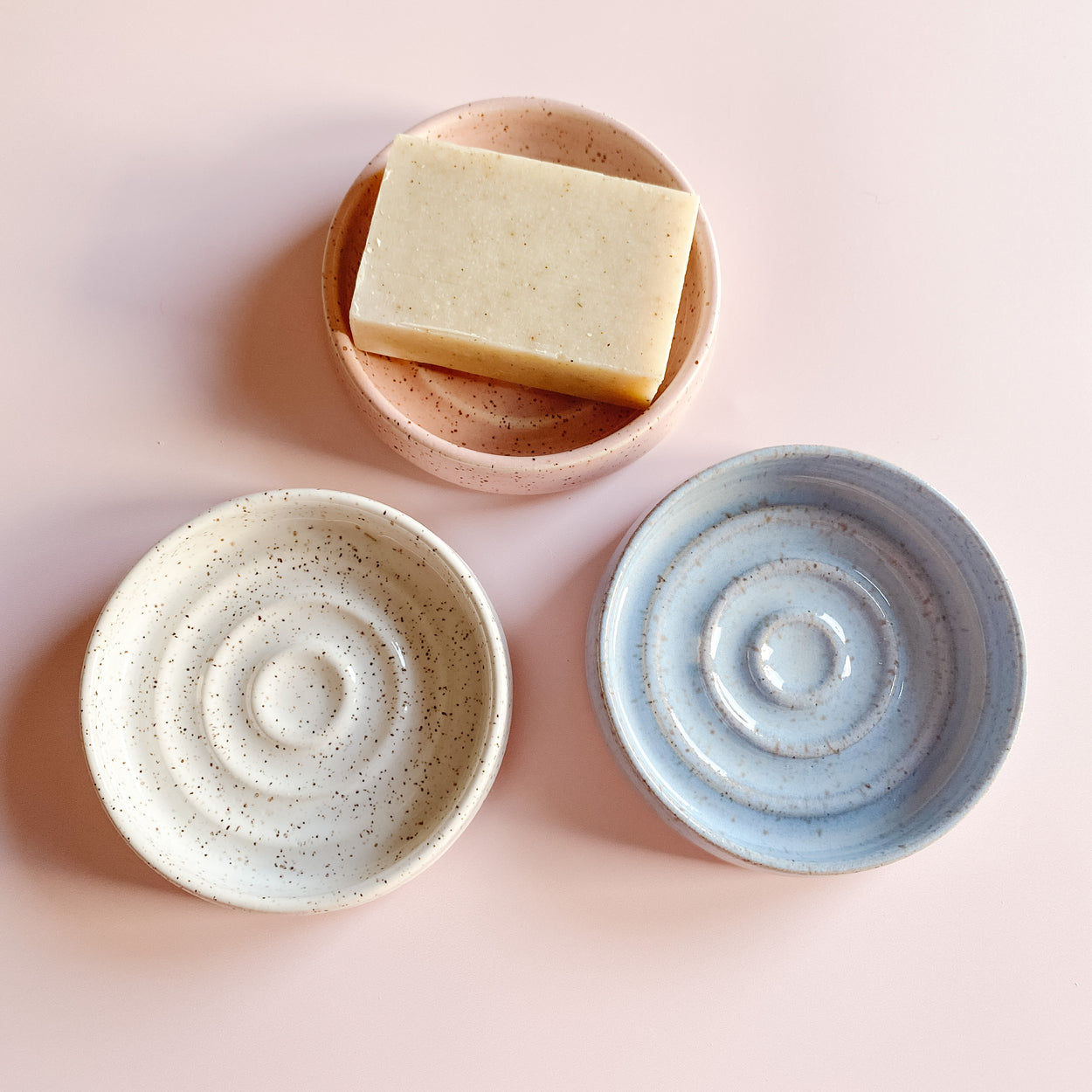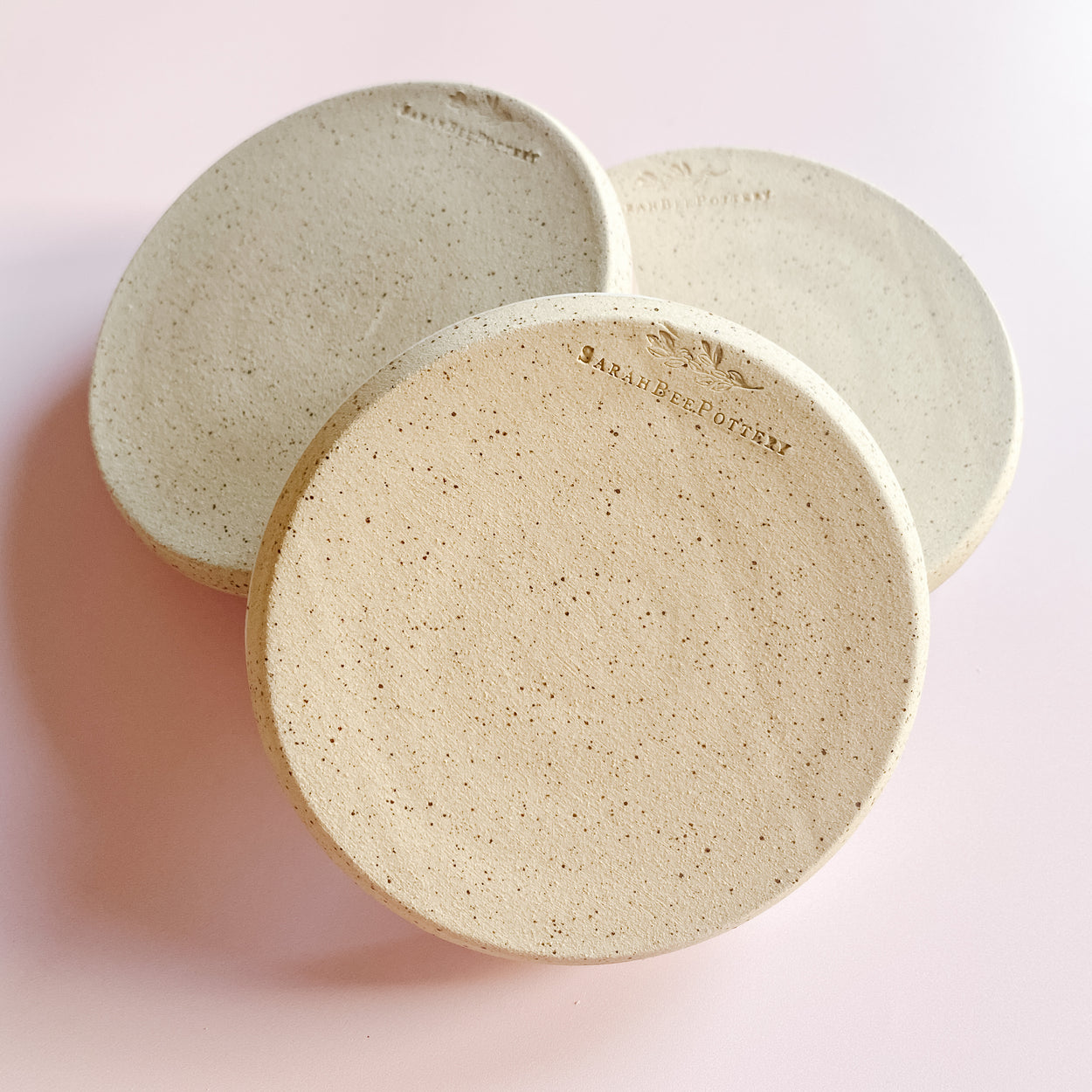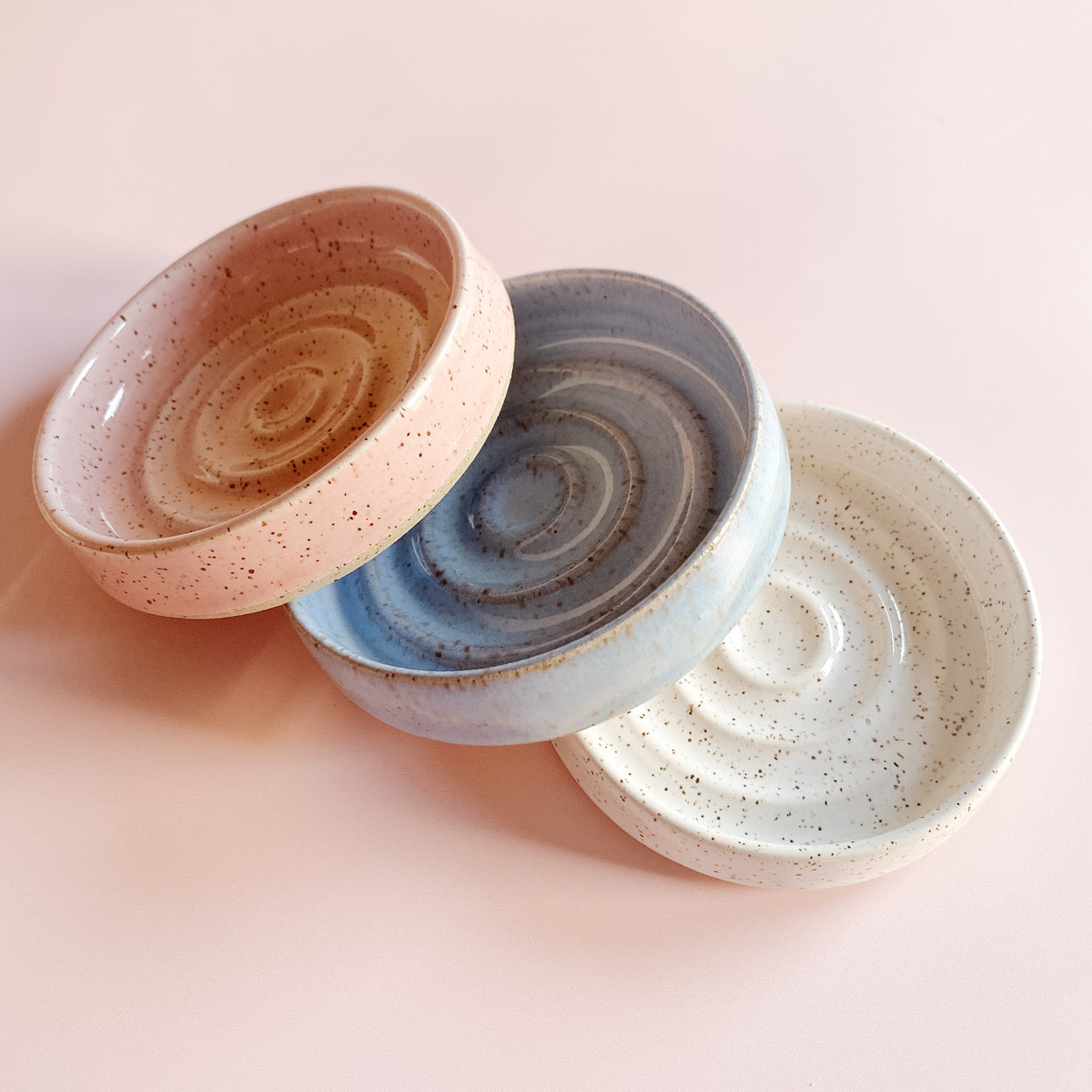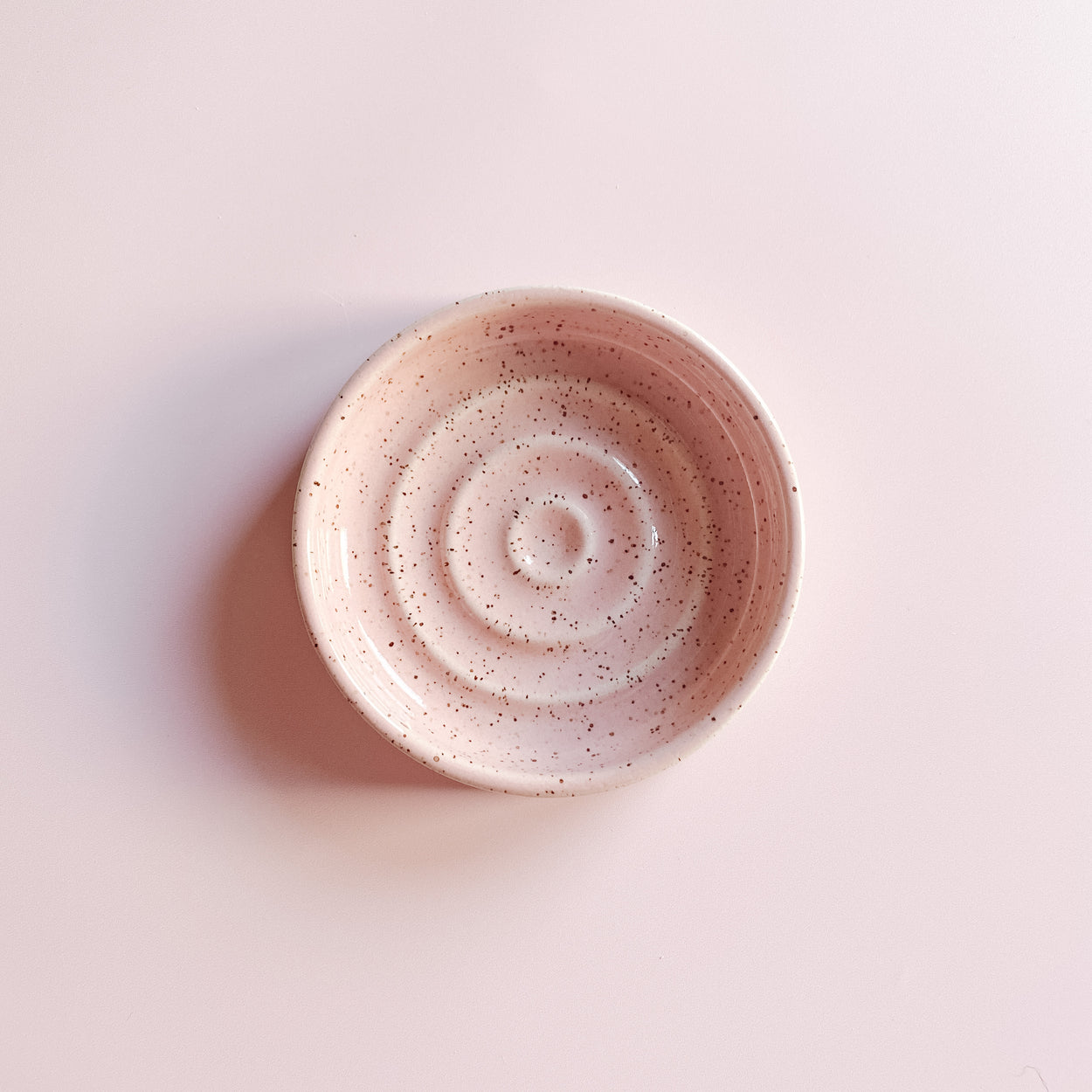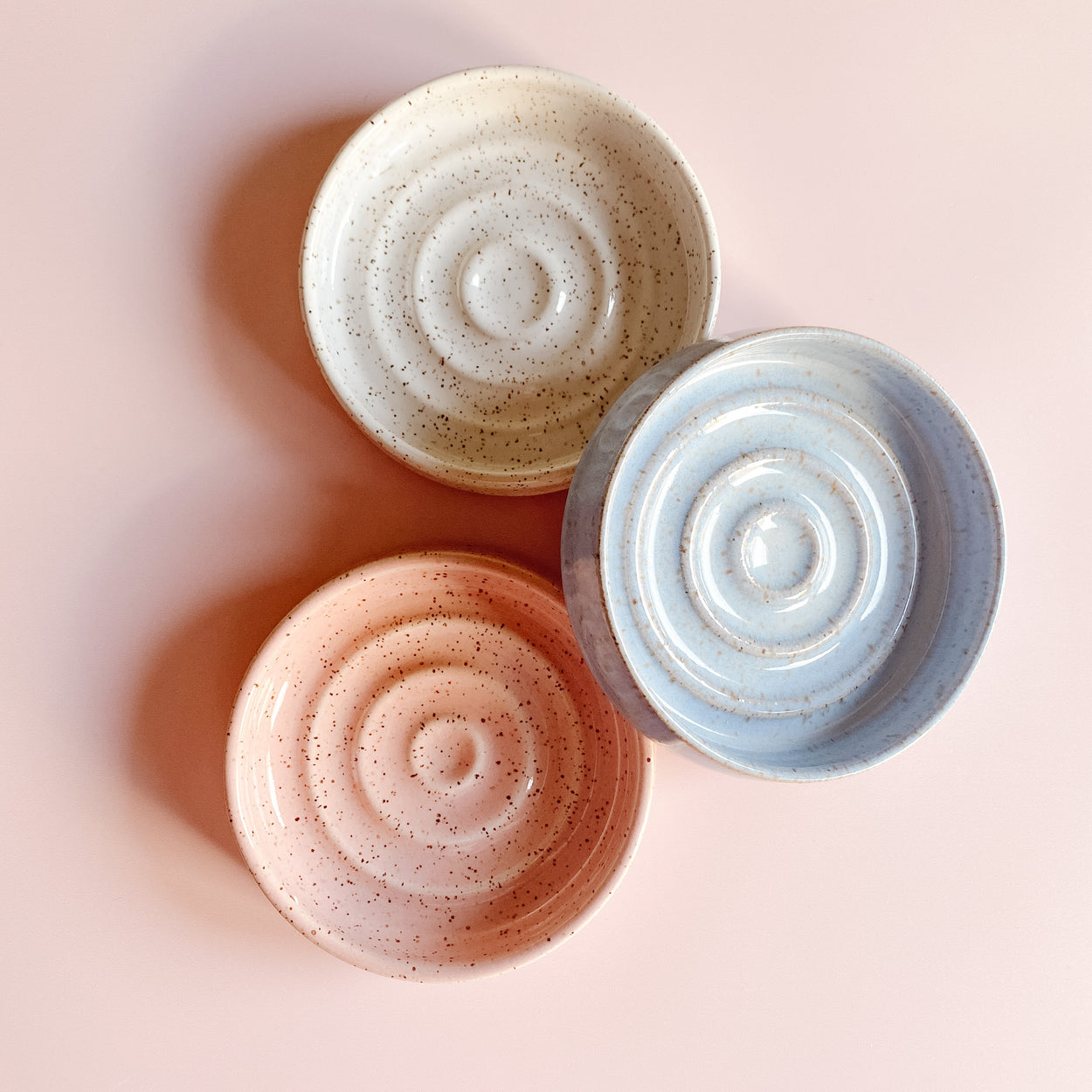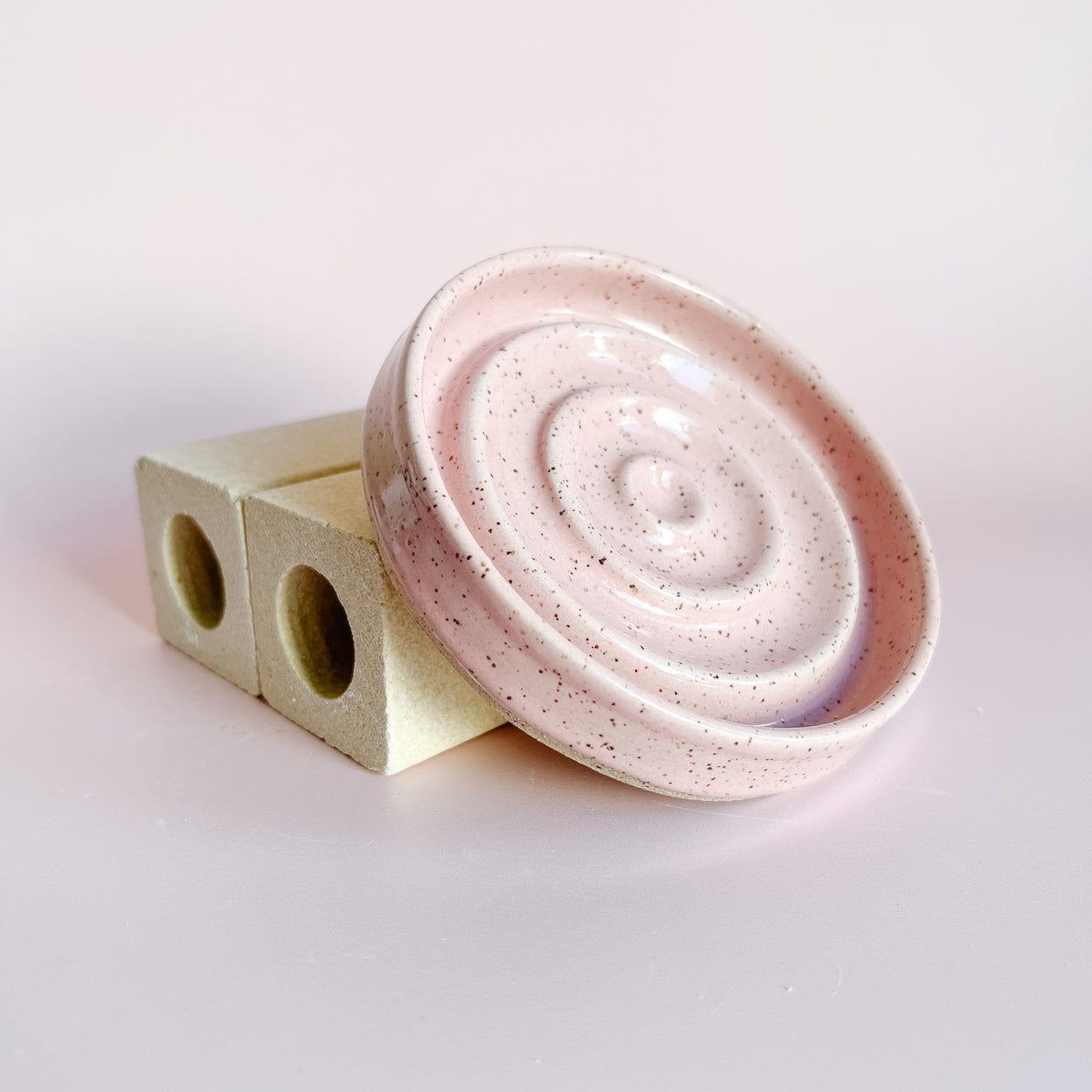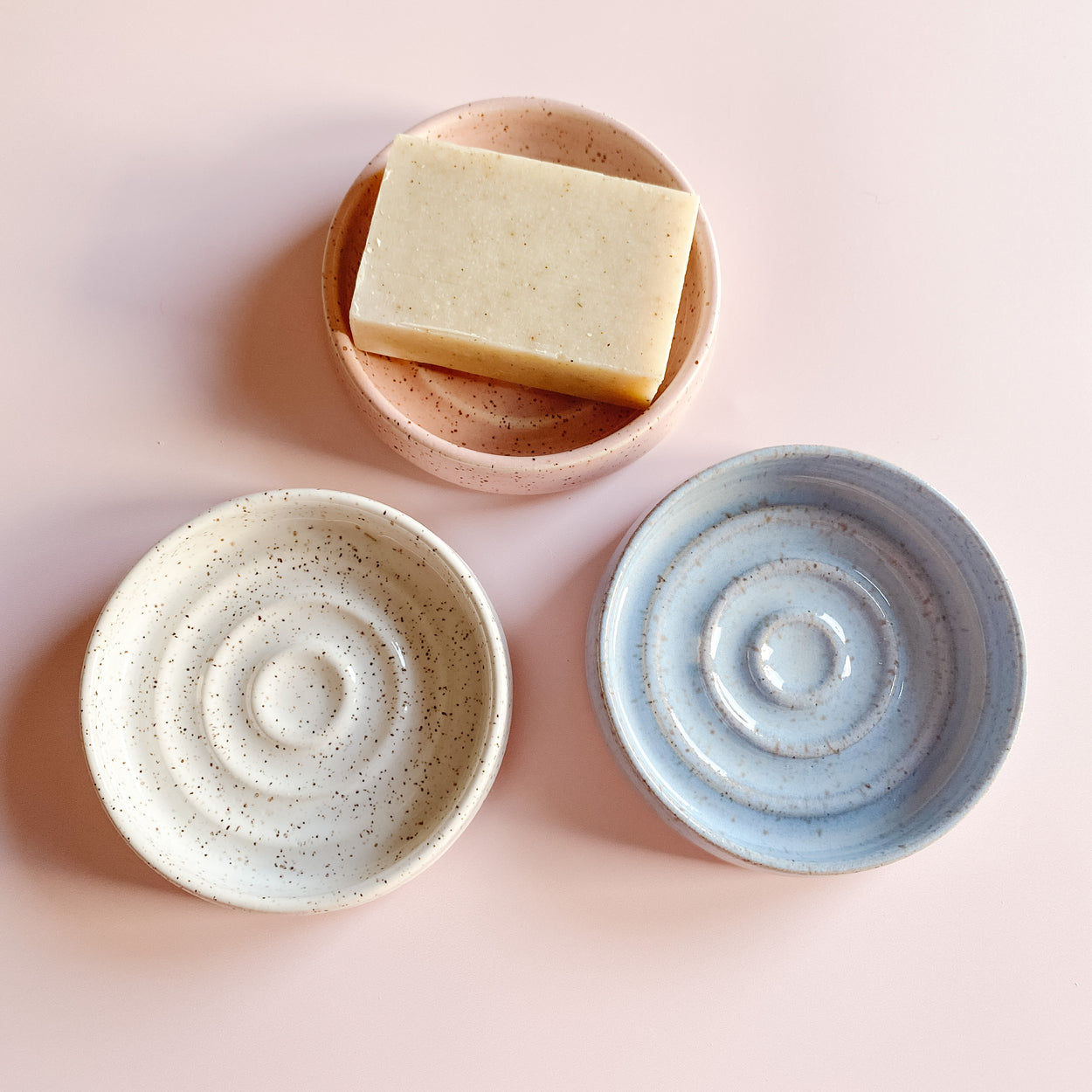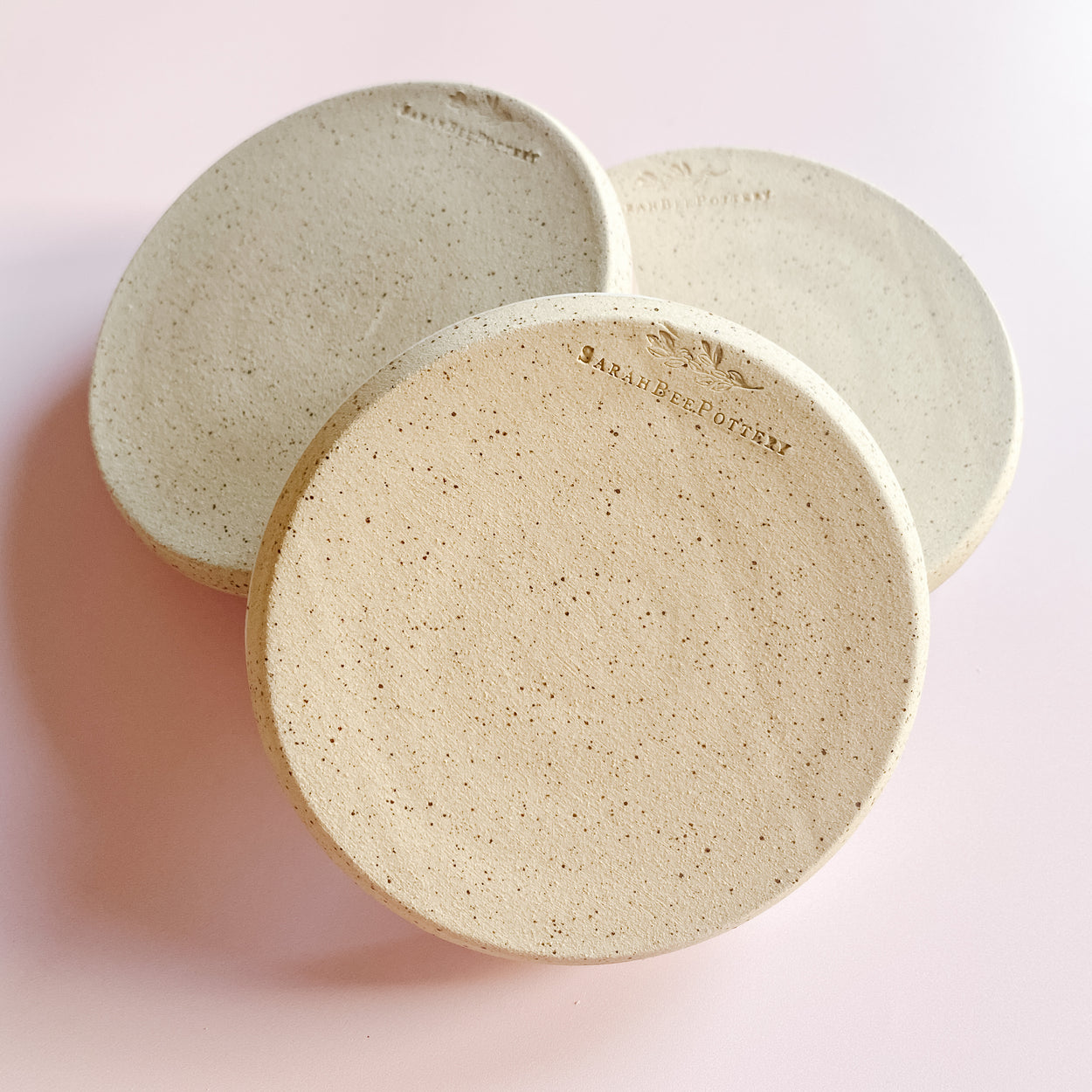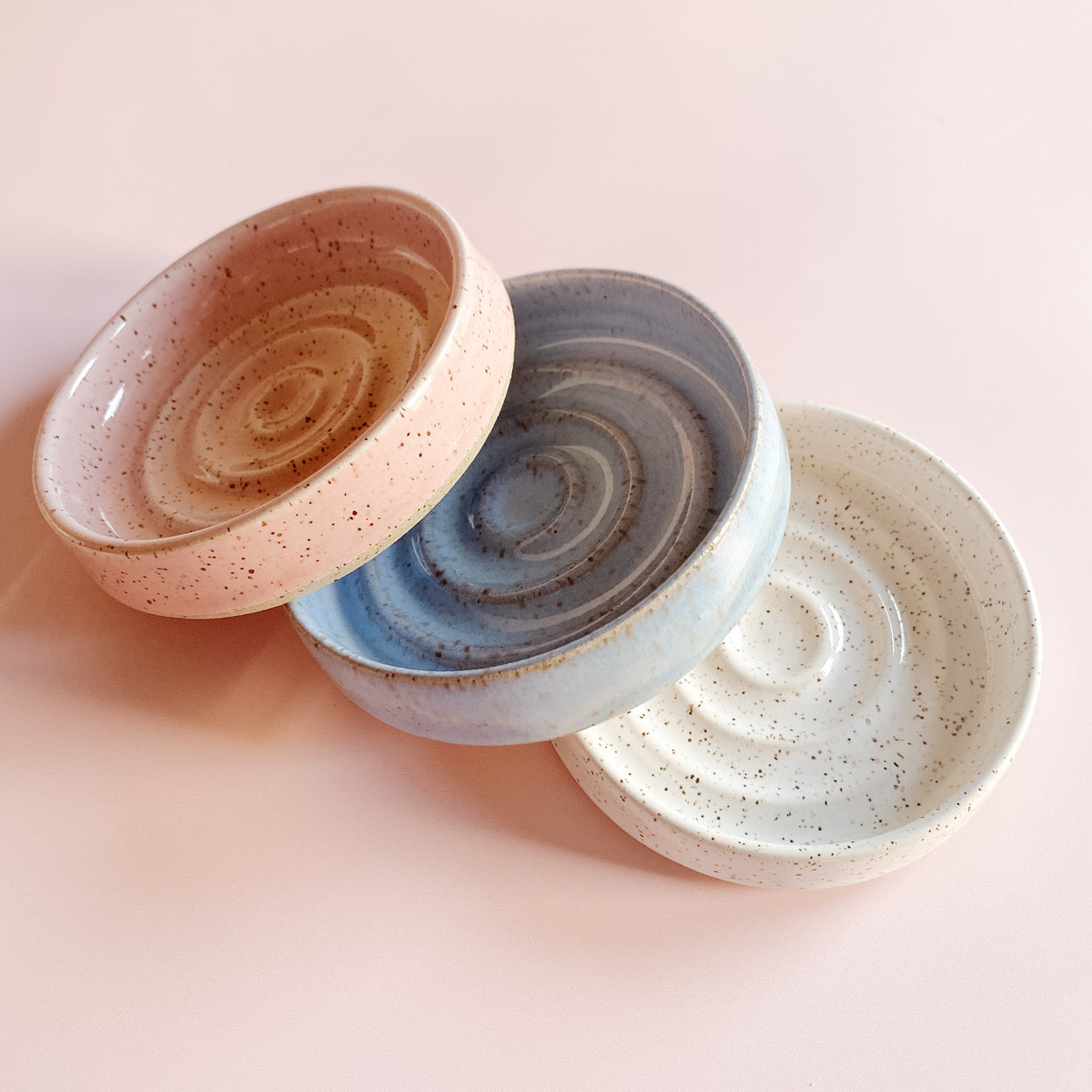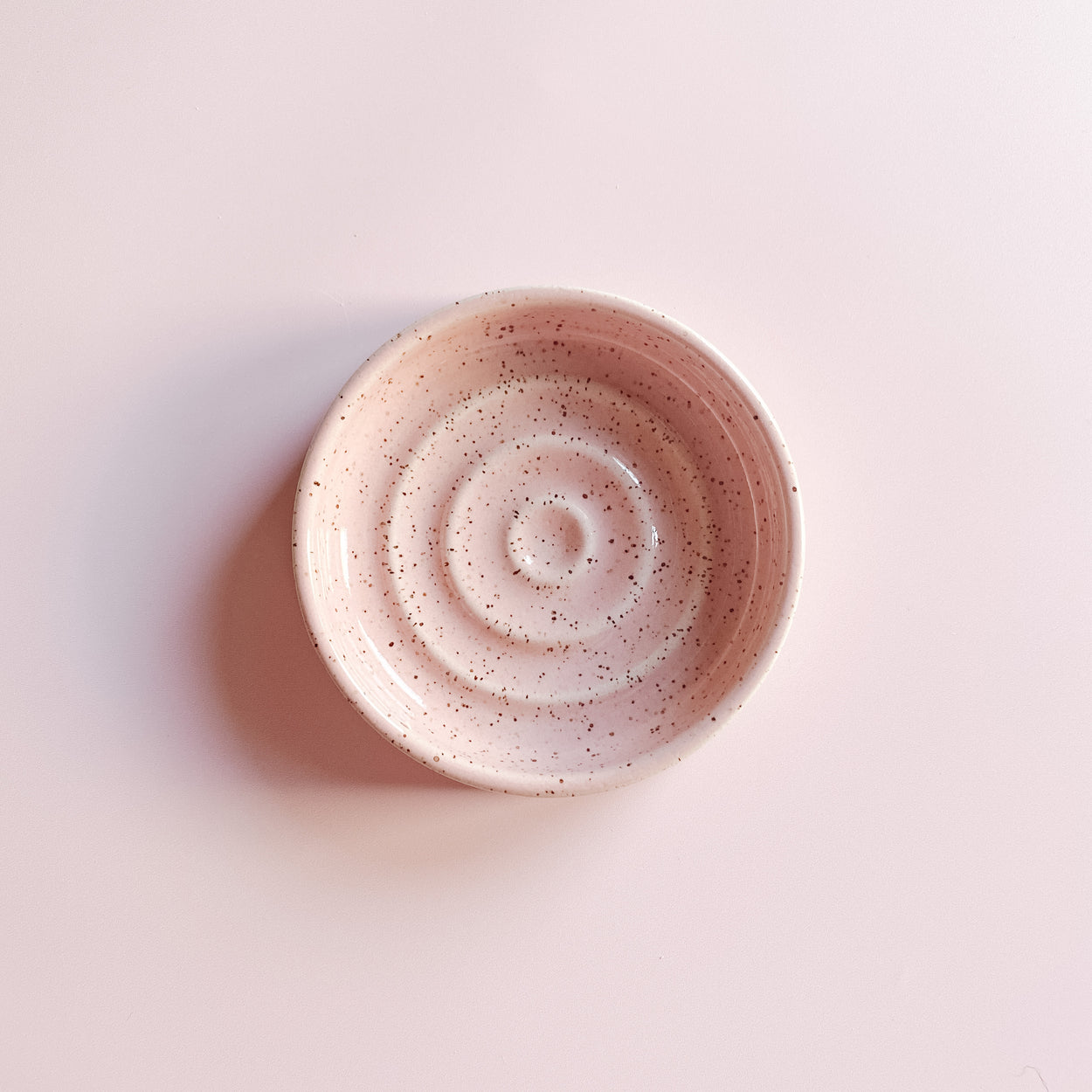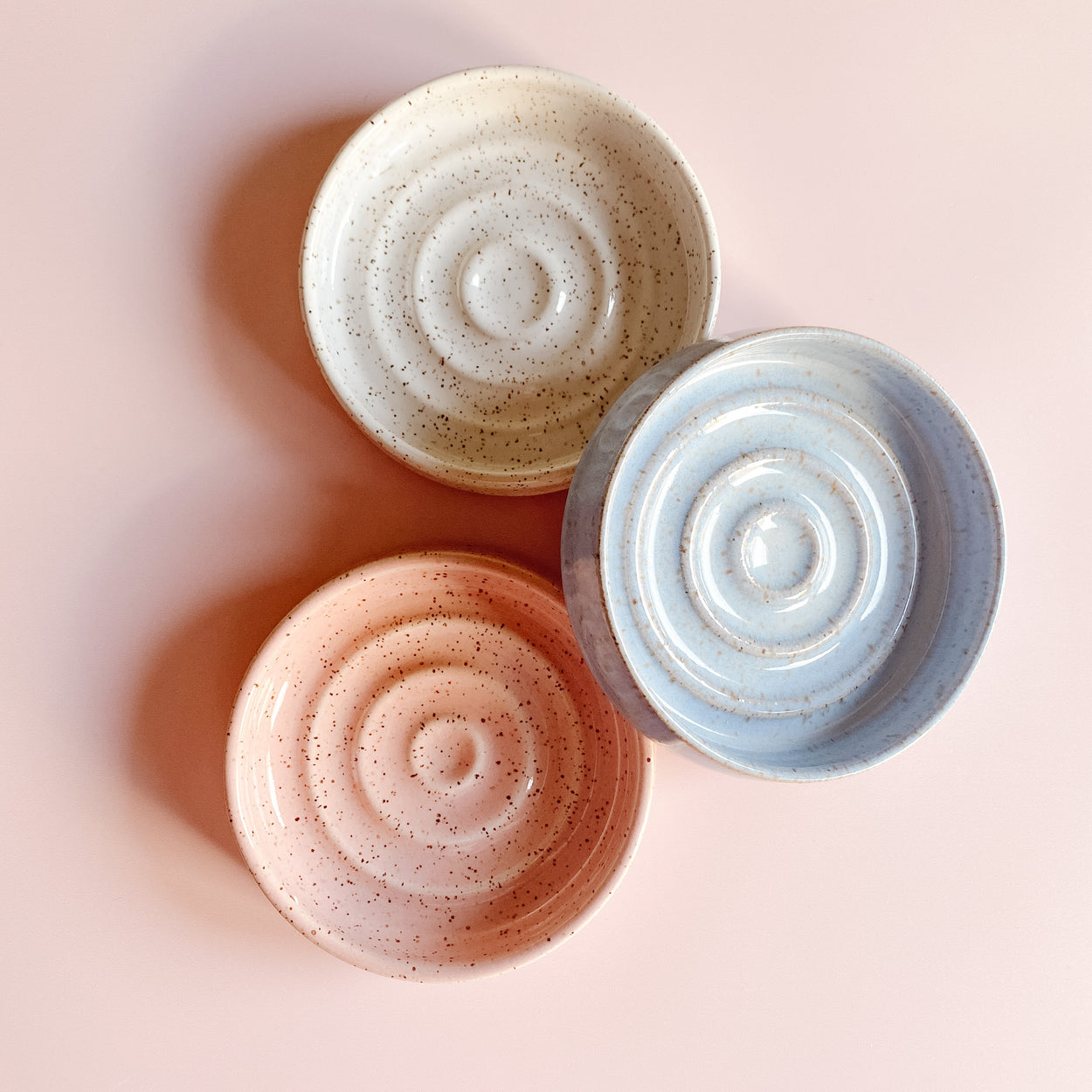 SarahBeePottery
Soap Dish | Speckled Clay | Glossy Pink
This listing is for one wheel thrown soap dish, made from speckled clay and glazed a glossy pink, with an unglazed base. Soap bars sit on top of the ridges and are able to dry while any water drops down into the dish which can be very quickly and easily cleaned off of the glossy surface. 
The base will be sanded smooth to protect any household surfaces, use on counter recommended. 
Approximate Diameter: 4"
All SarahBeePottery pieces are made by hand & are perfectly unique. No two pieces will ever be exactly the same, slight variations and minor imperfections are expected due to the nature of the medium.