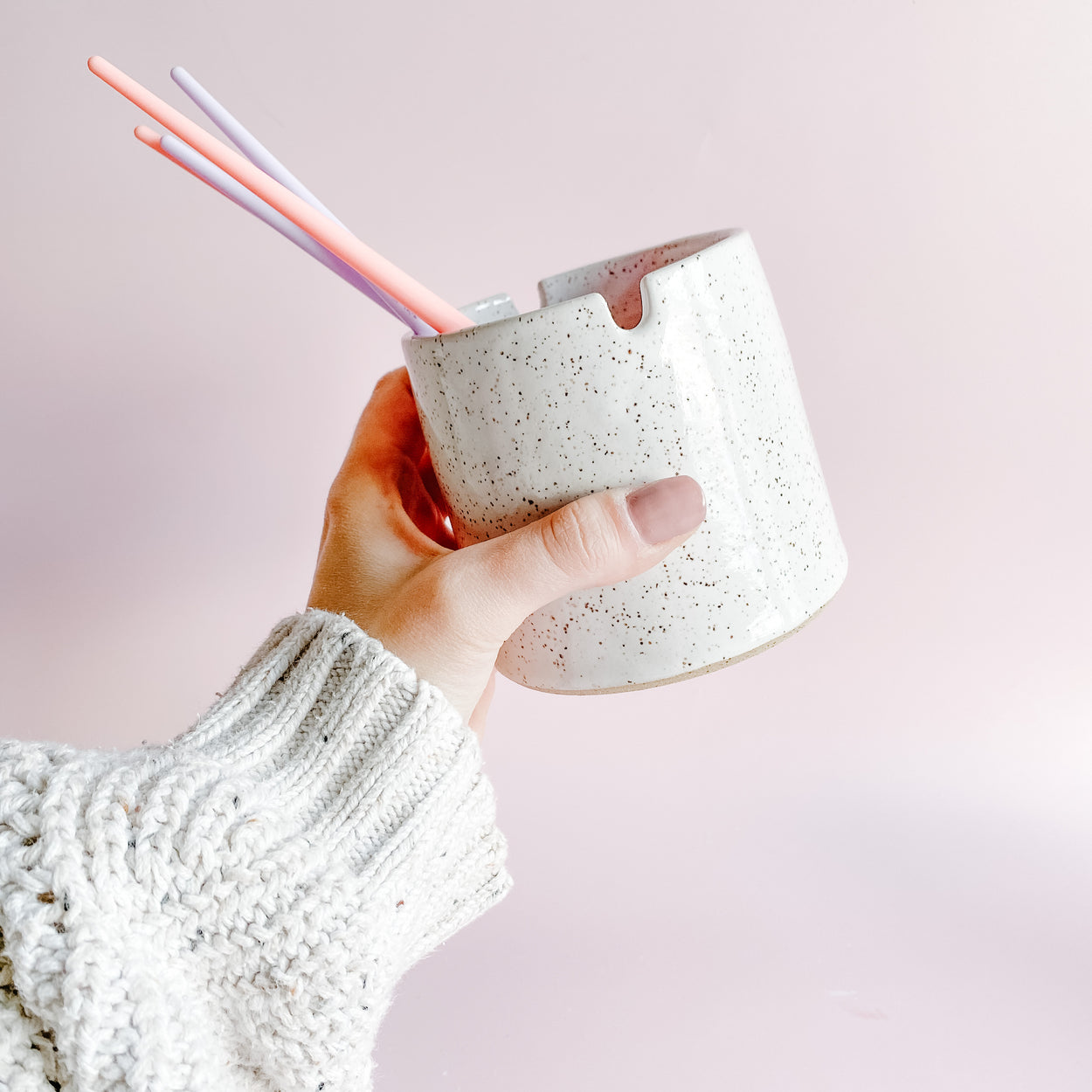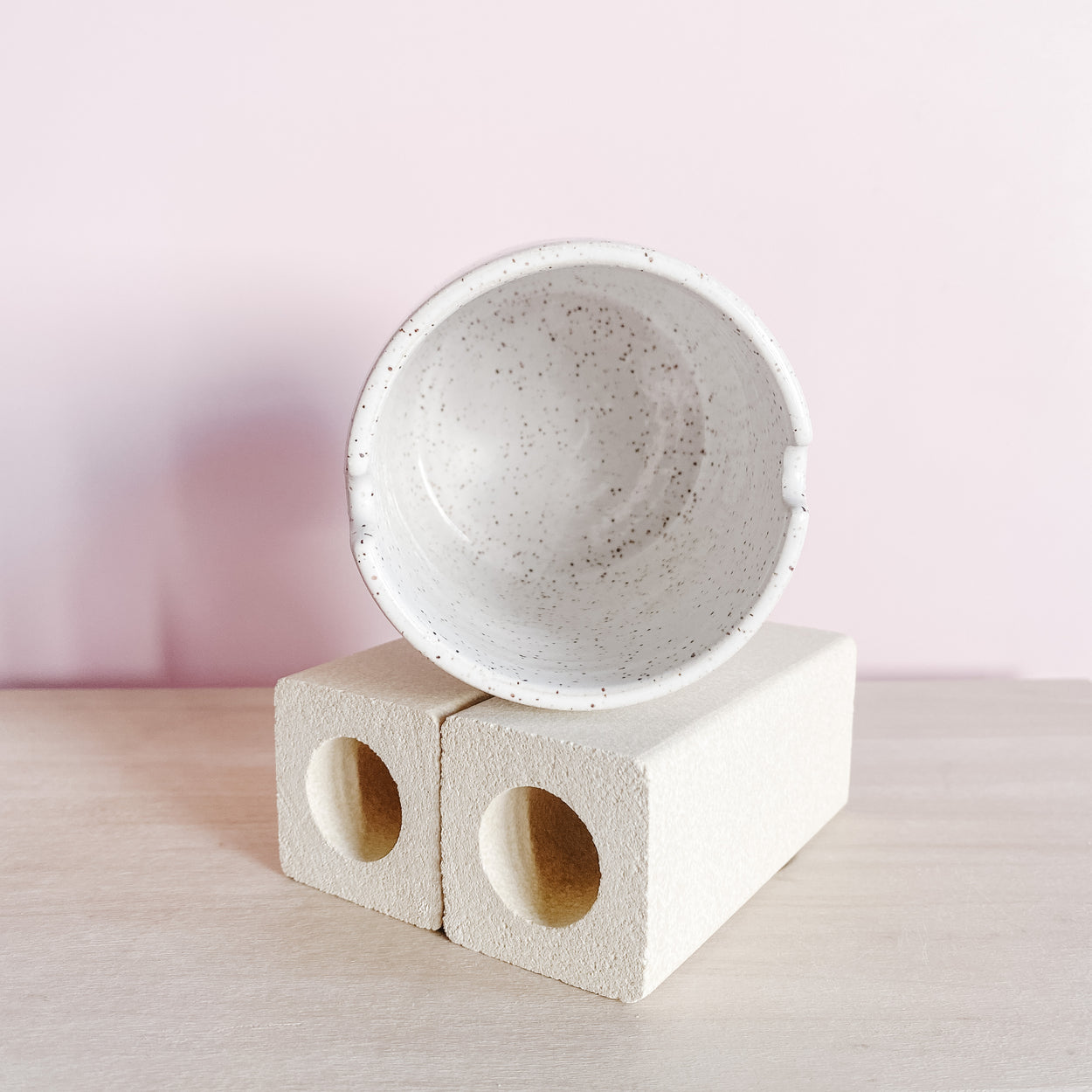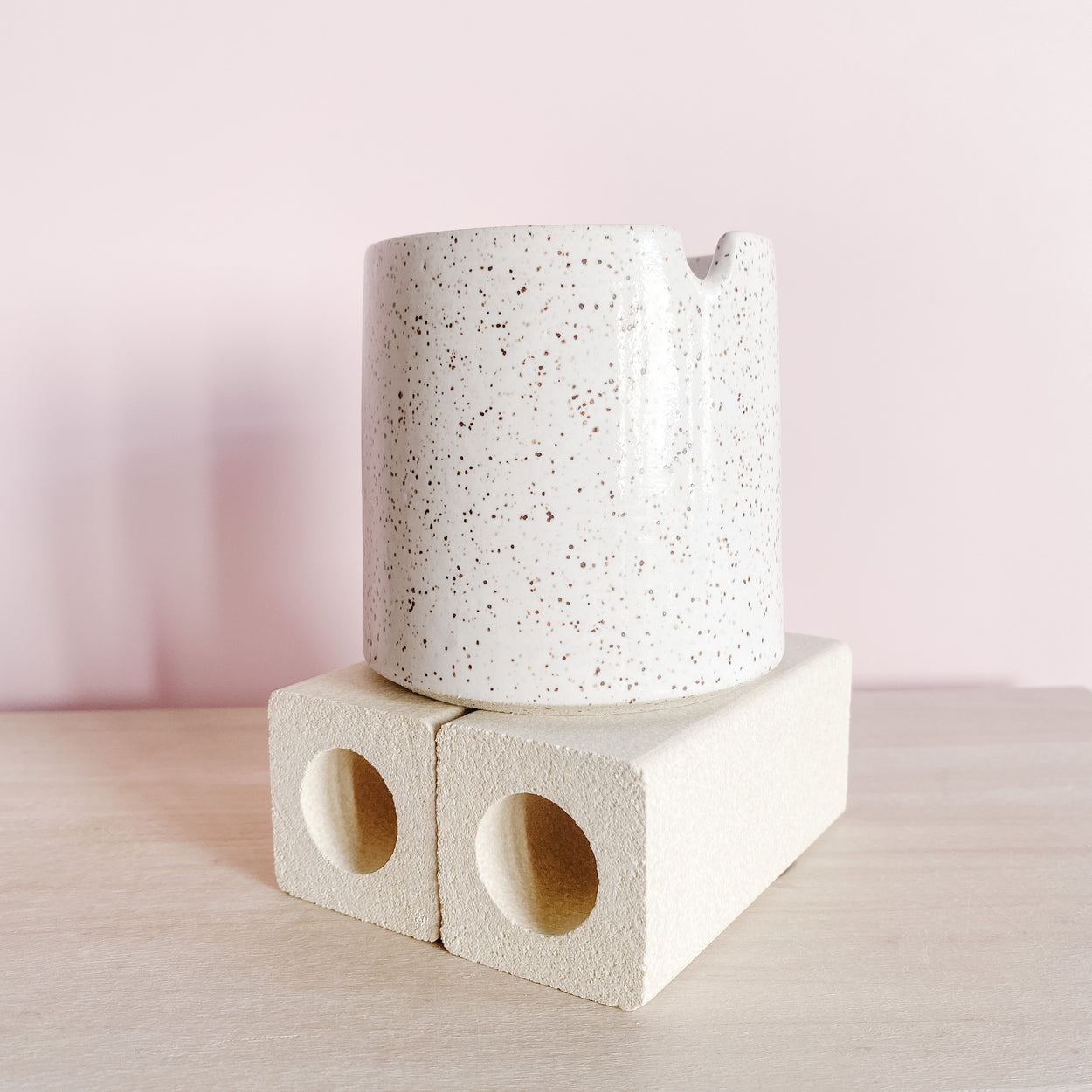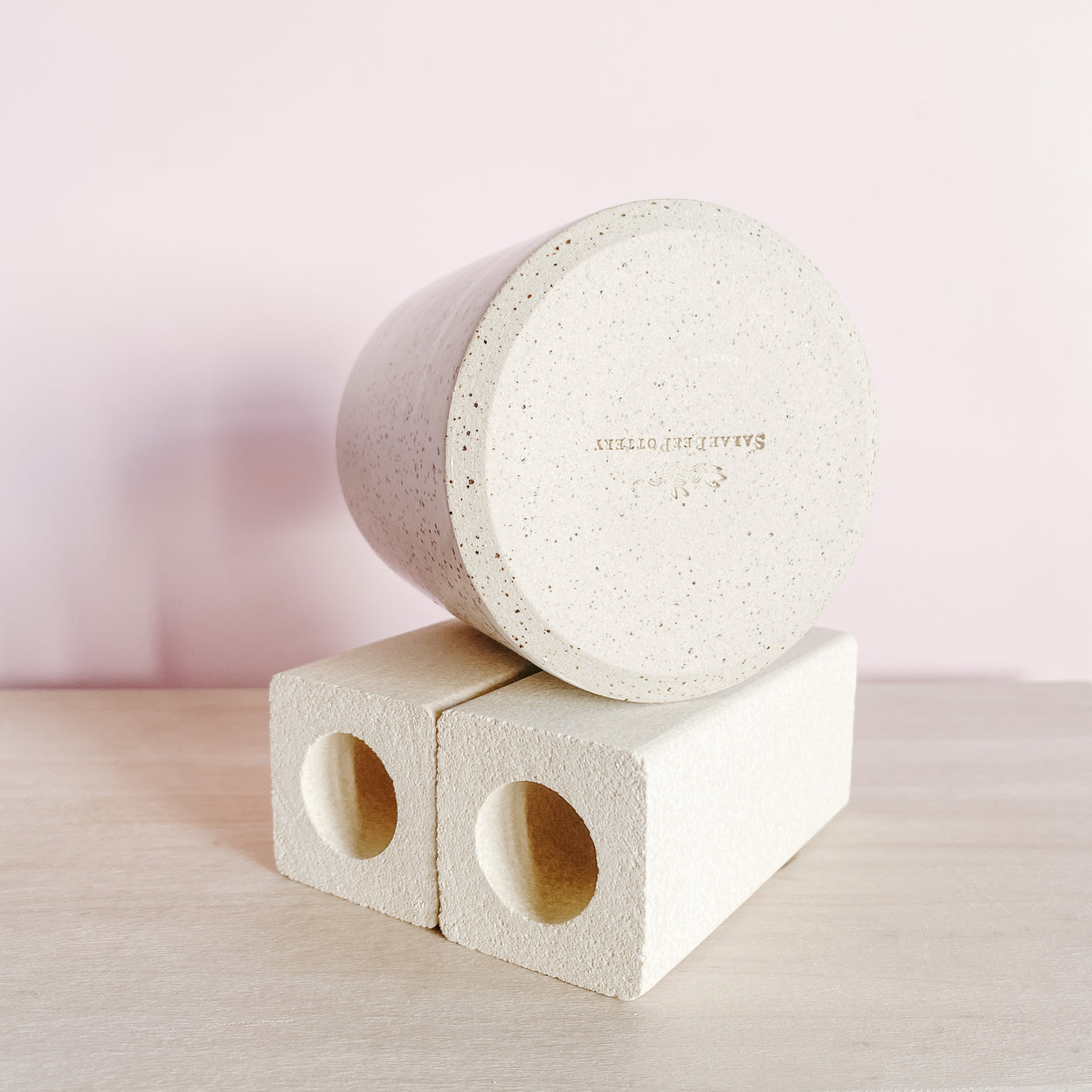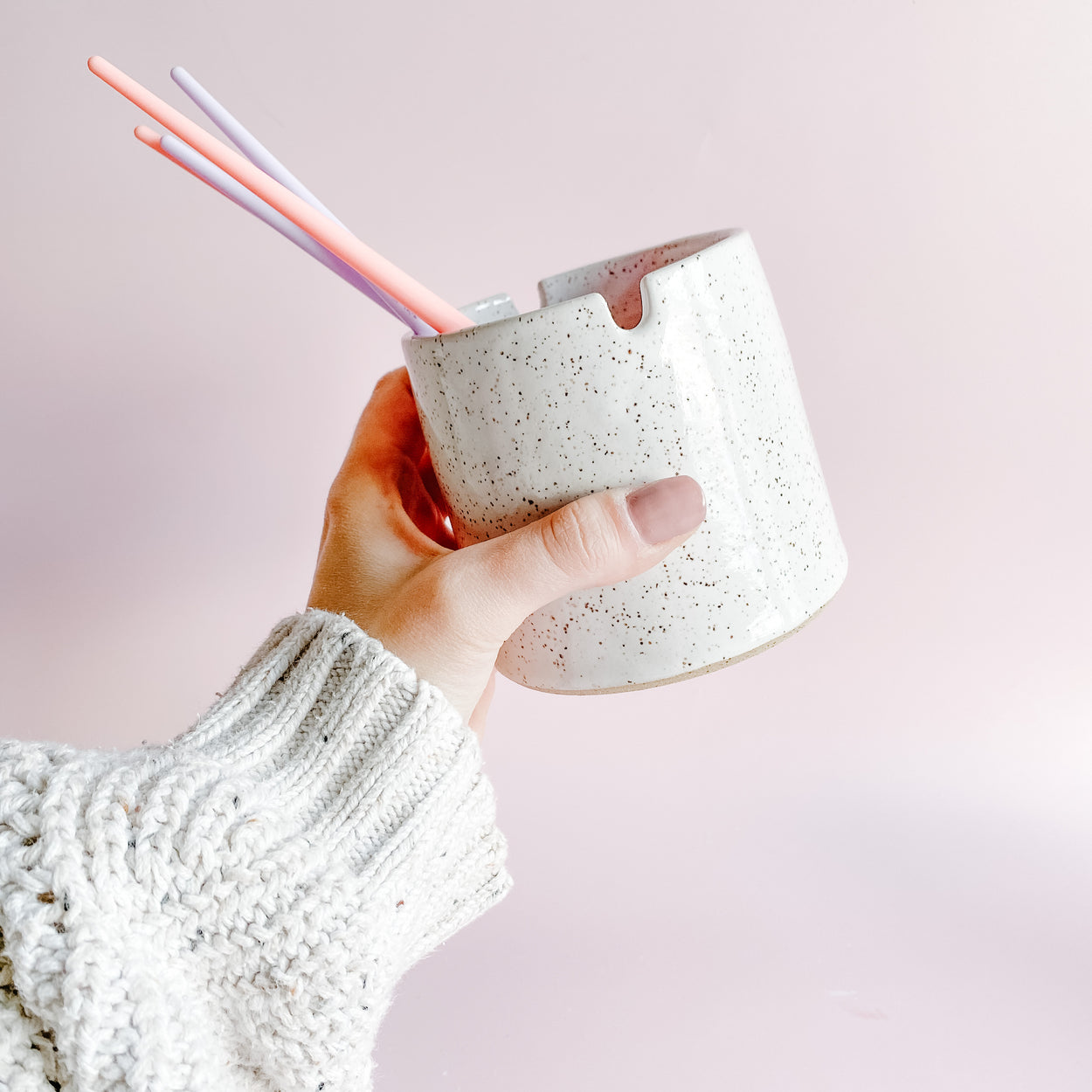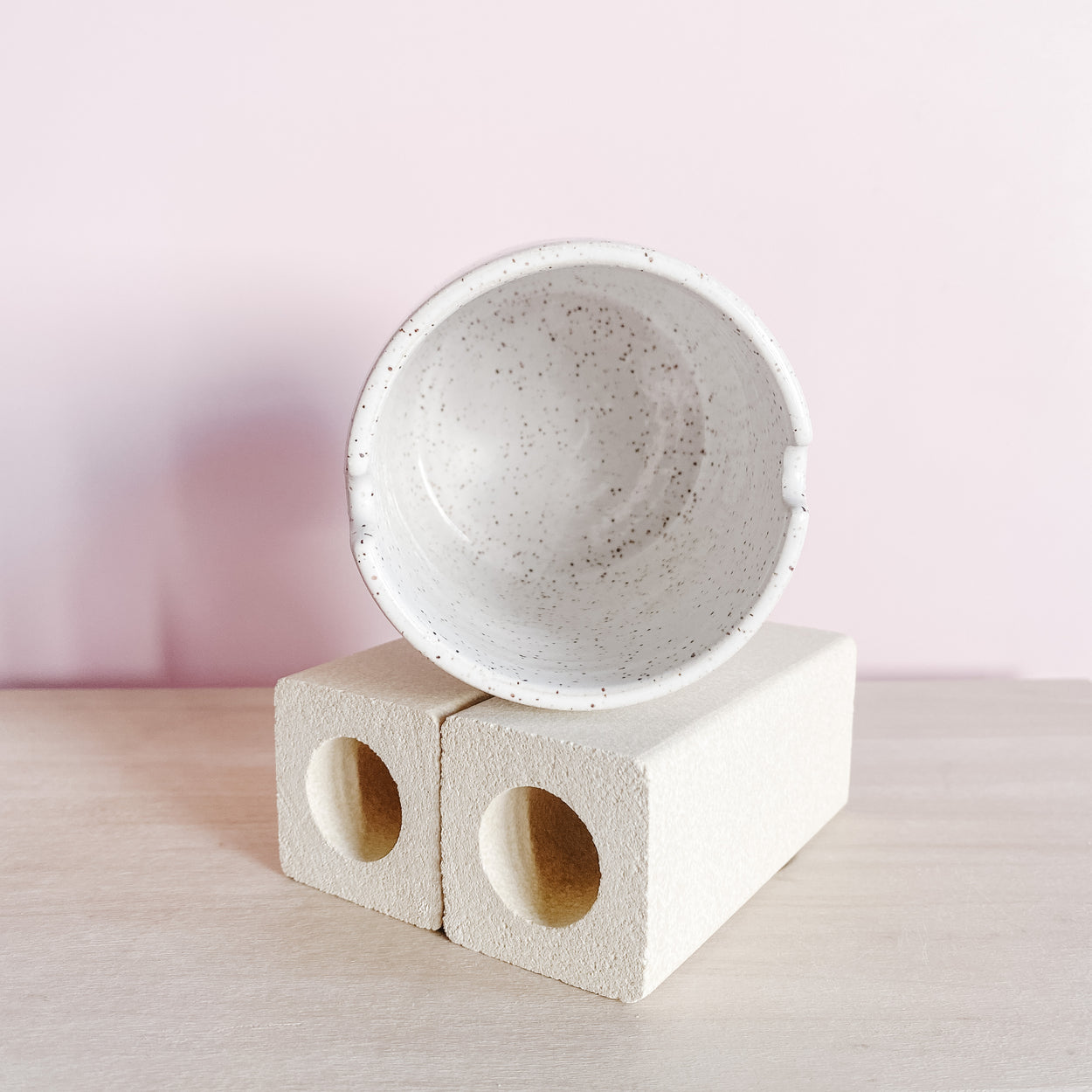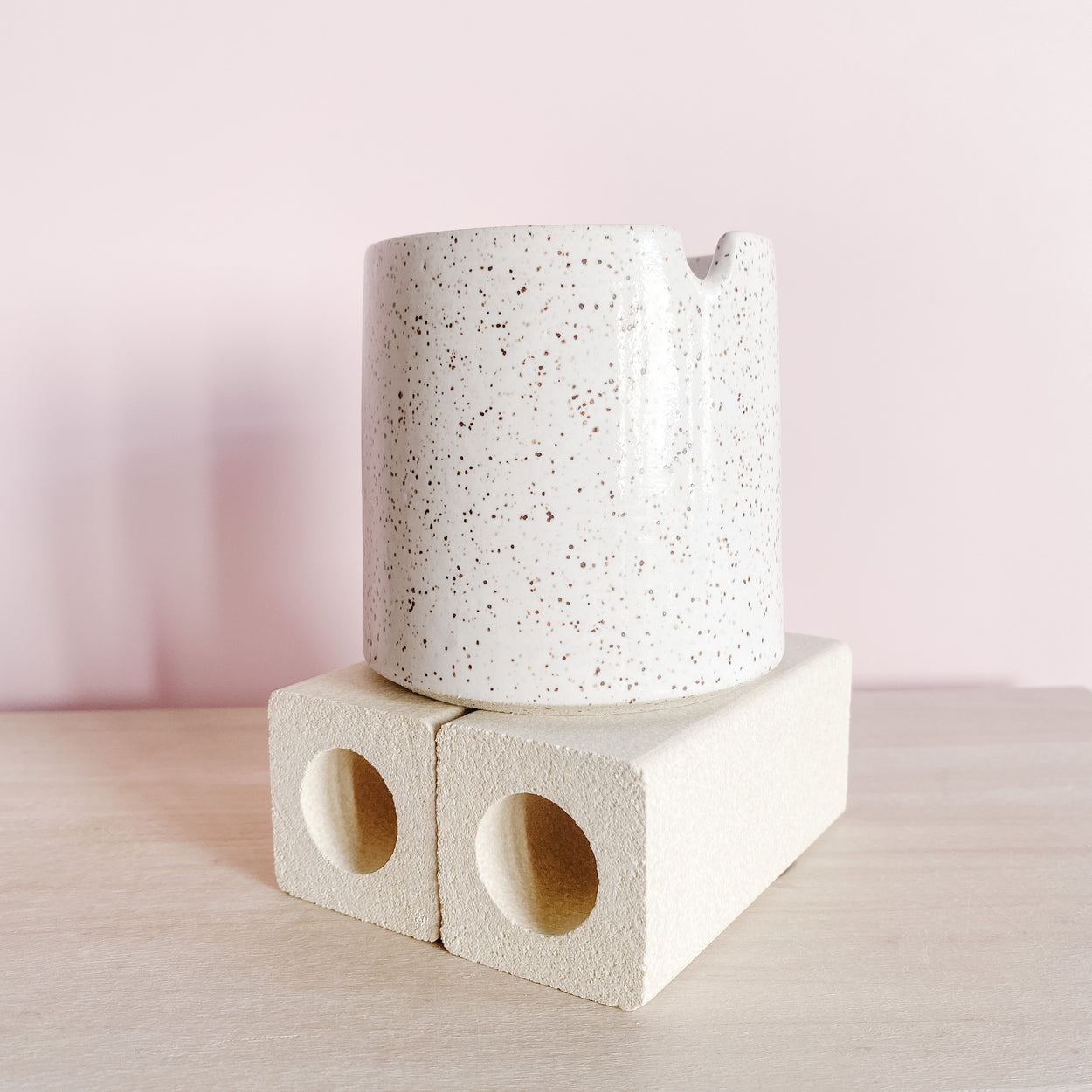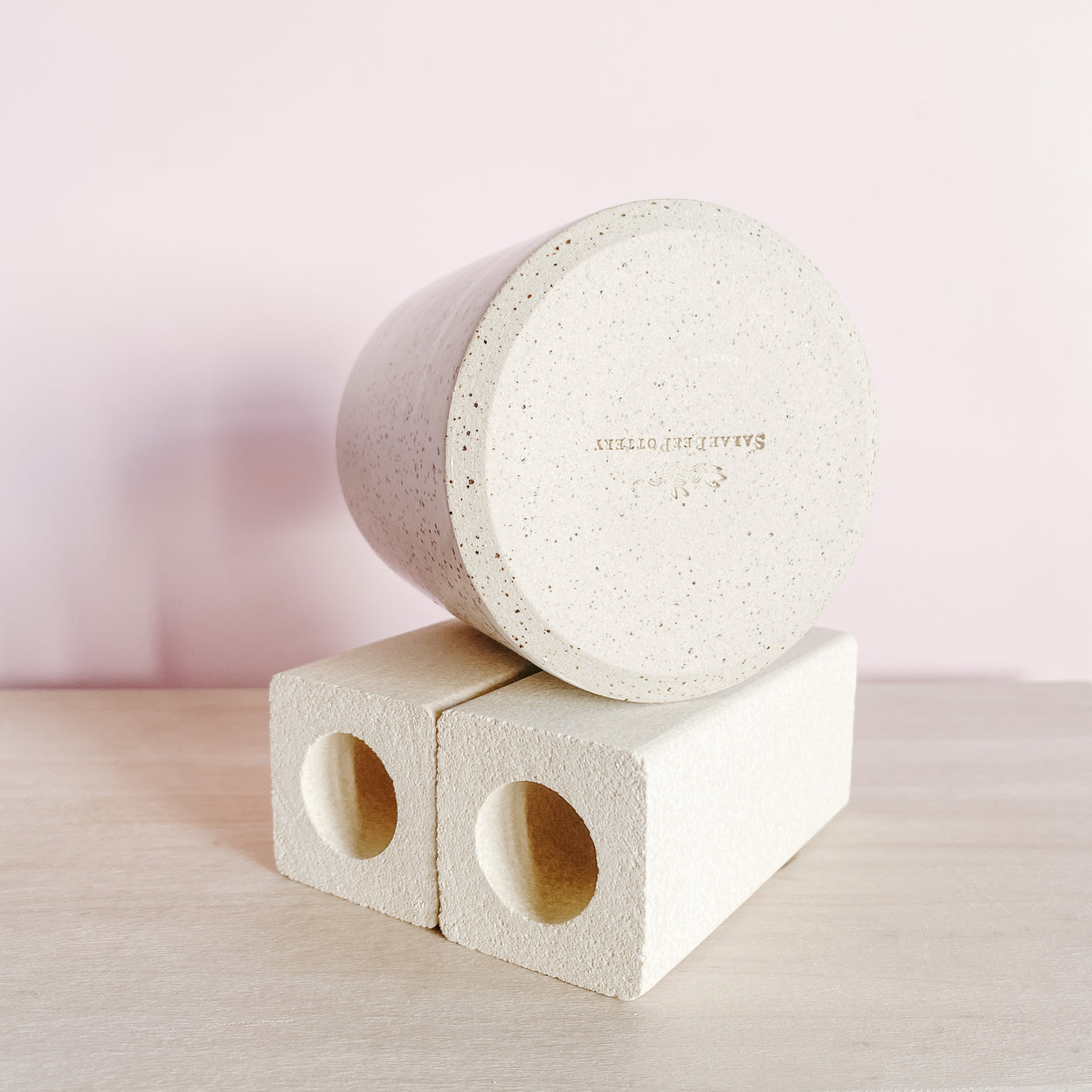 SarahBeePottery
Paint Brush Cup | Speckled Clay | White
This listing is for one ceramic brush cup, made from speckled clay and glazed glossy white. The base of the cup is unglazed, purely for aesthetic reasons. Each cup features two slots for resting your brush between uses, in case it needs a little rest from working so hard. 
These cups do not hold huge amounts of water, and are ideal for painters who change their water regularly or don't use large amounts (for example, if you're used to using a large mason jar this probably isn't a good fit for you).  
Height Range 3.25-3.5"
Width 3" at top
Dimensions are approximate. There may be some variation from the photo as each brush cup is slightly unique.