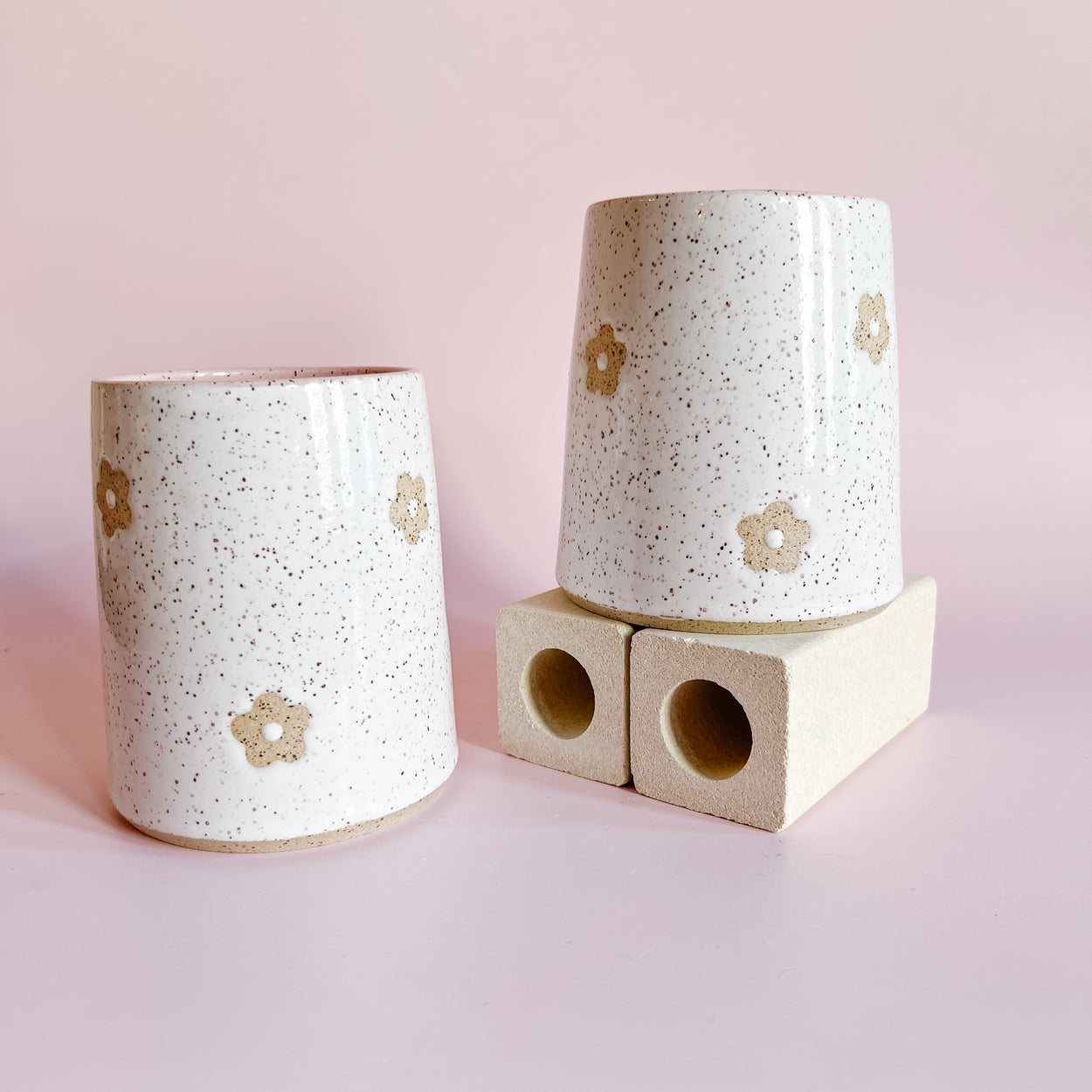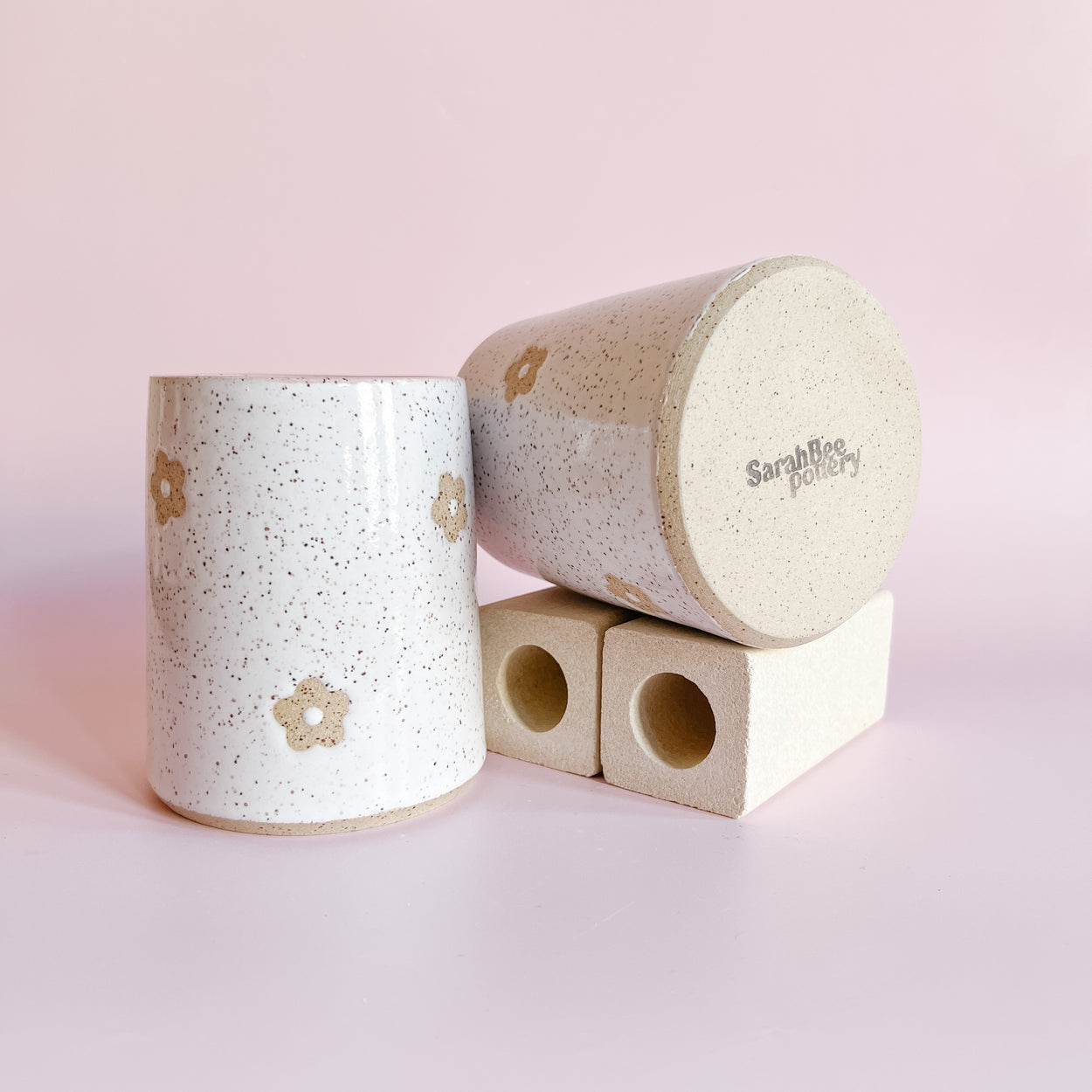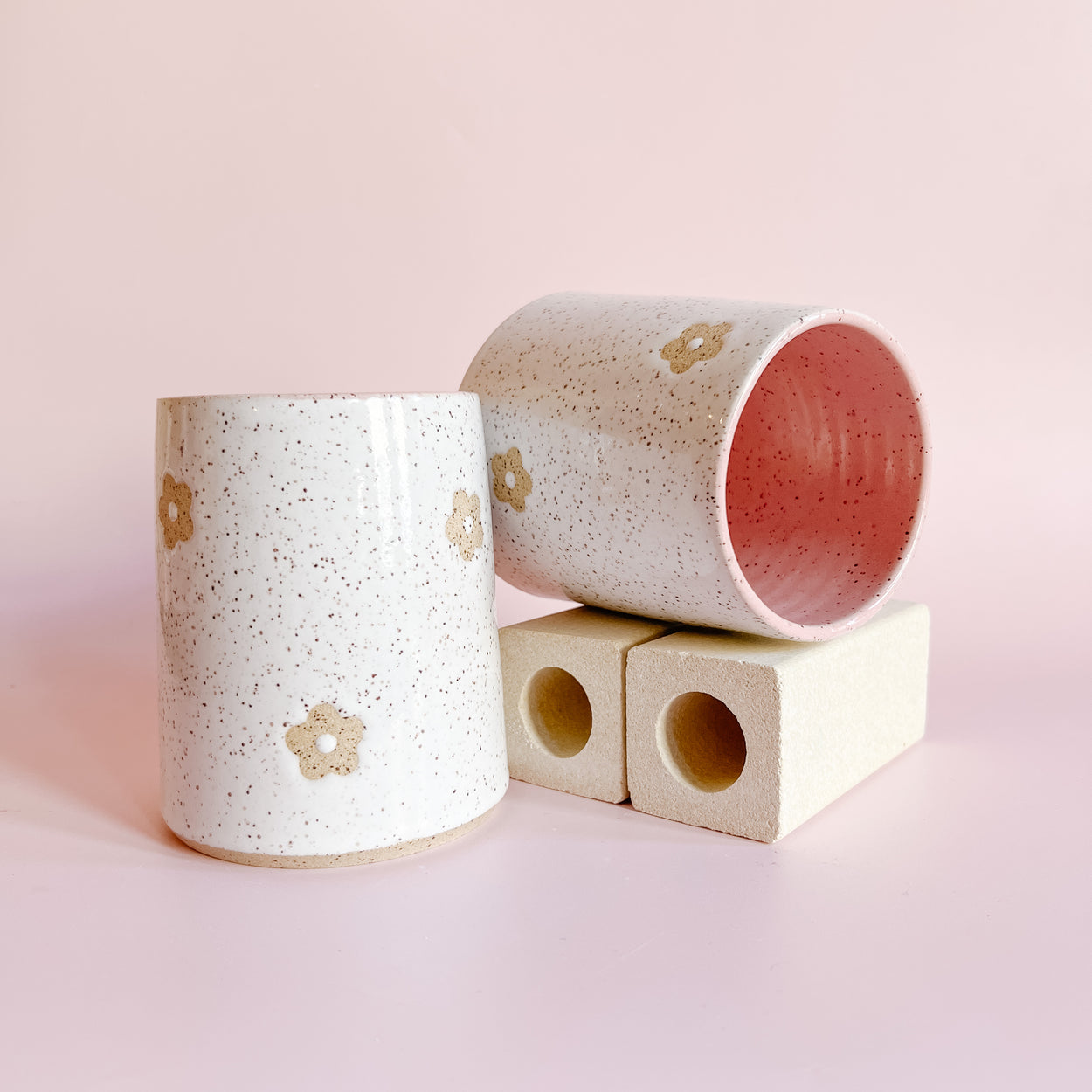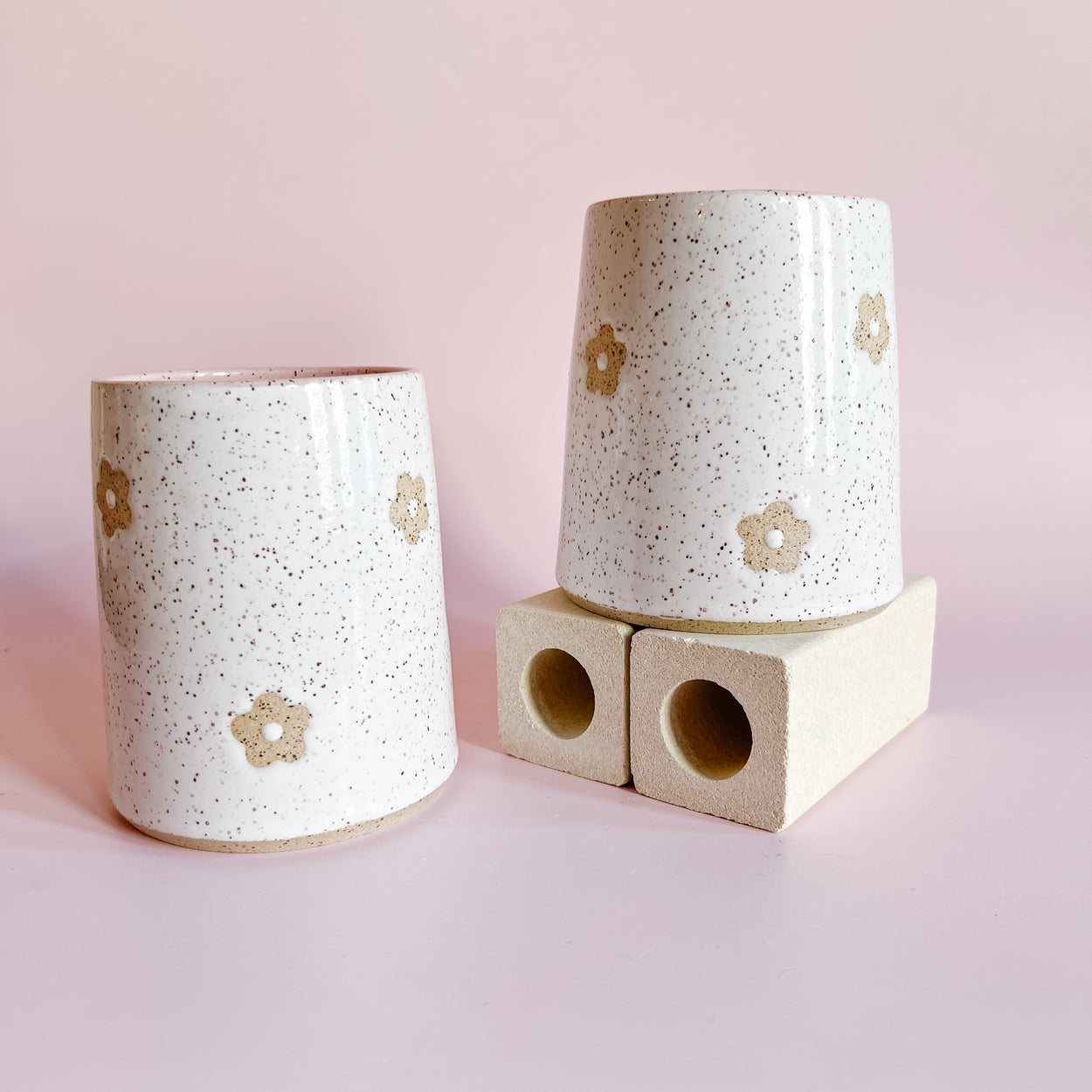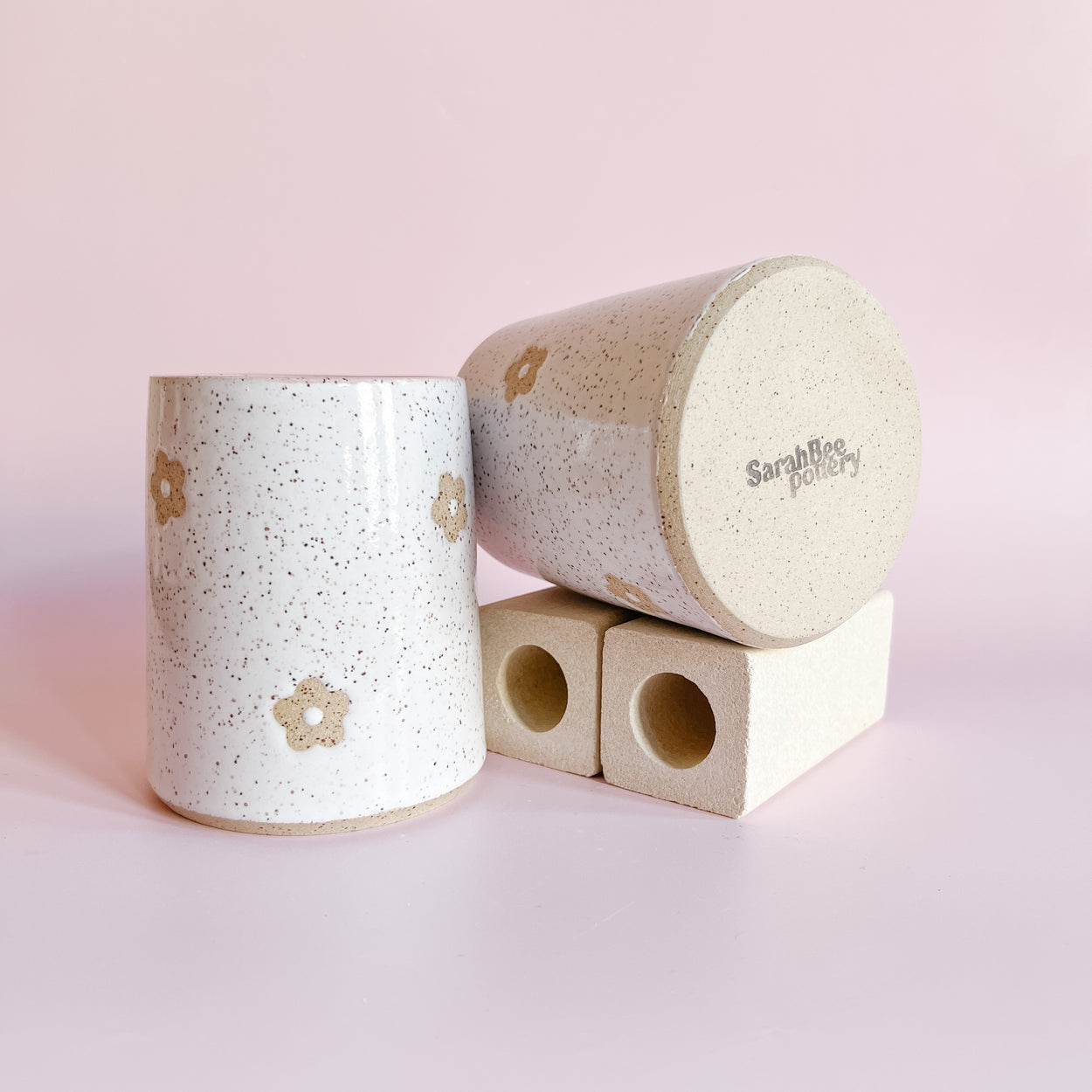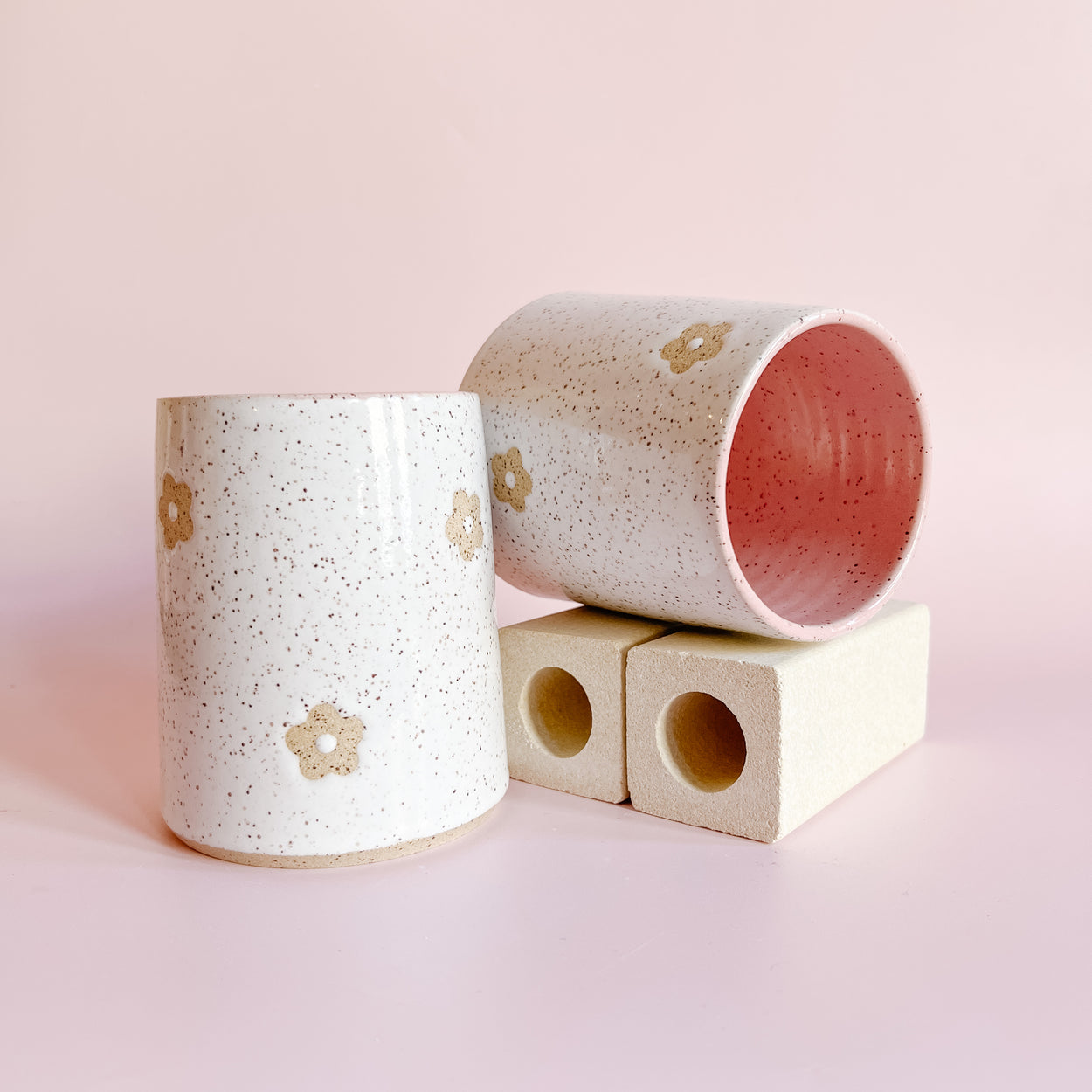 SarahBeePottery
*New Size* Tall Flower Cup | White & Pink
This listing is for one wheel thrown cup, made from speckled clay and glazed a glossy white on the exterior and glossy pink on the interior, the daisy print is exposed unglazed clay. The base is unglazed and sanded smooth.  
Each cup is handmade and therefore unique. Multiples may not be exactly identical.  
Height 4.25-4.5"
Volume Approximately 12-13oz
*NEW SIZE* Tall cups are slightly taller and thinner than they were previously. 
All SarahBeePottery pieces are made by hand & are perfectly unique. No two pieces will ever be exactly the same, slight variations and minor imperfections are expected due to the nature of the medium.