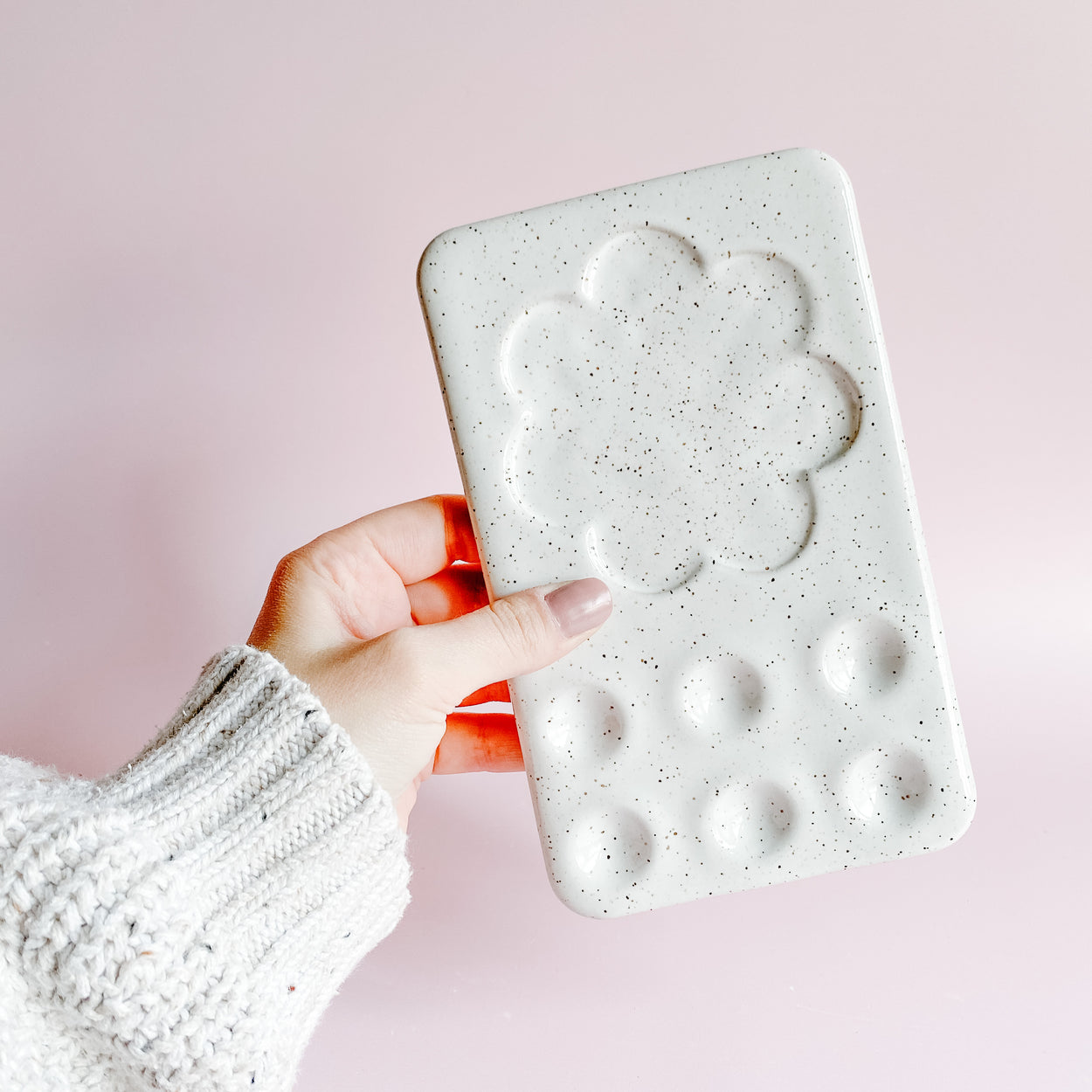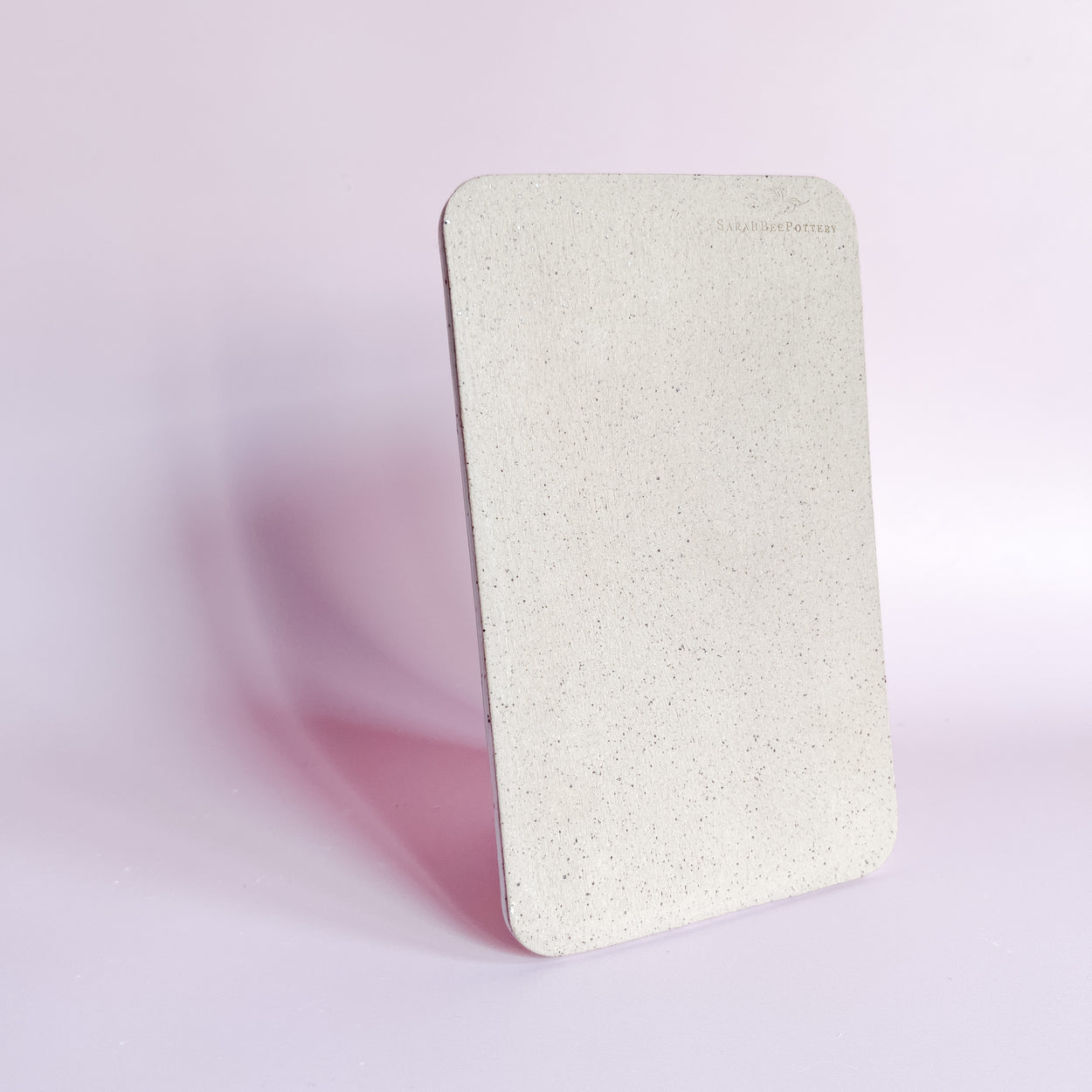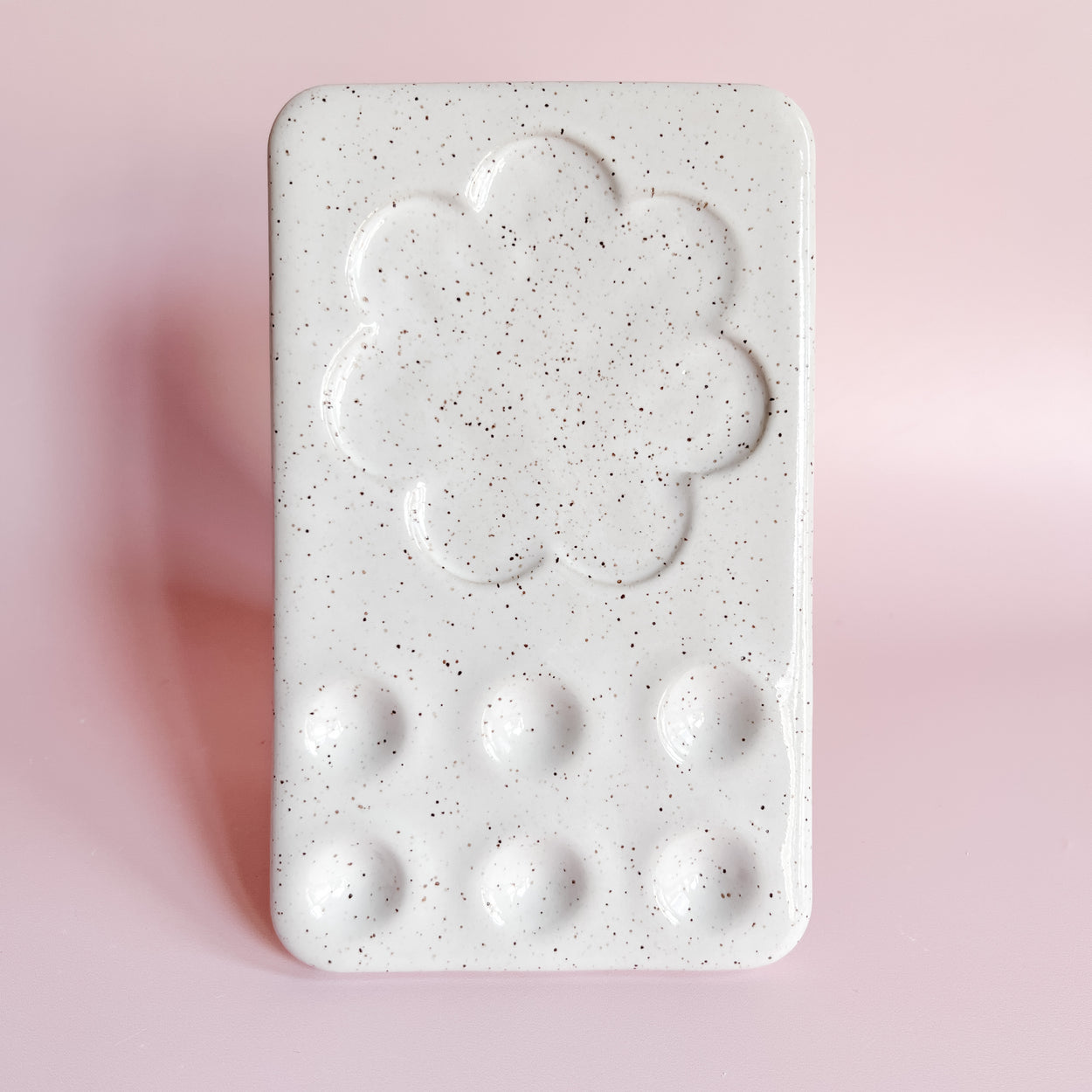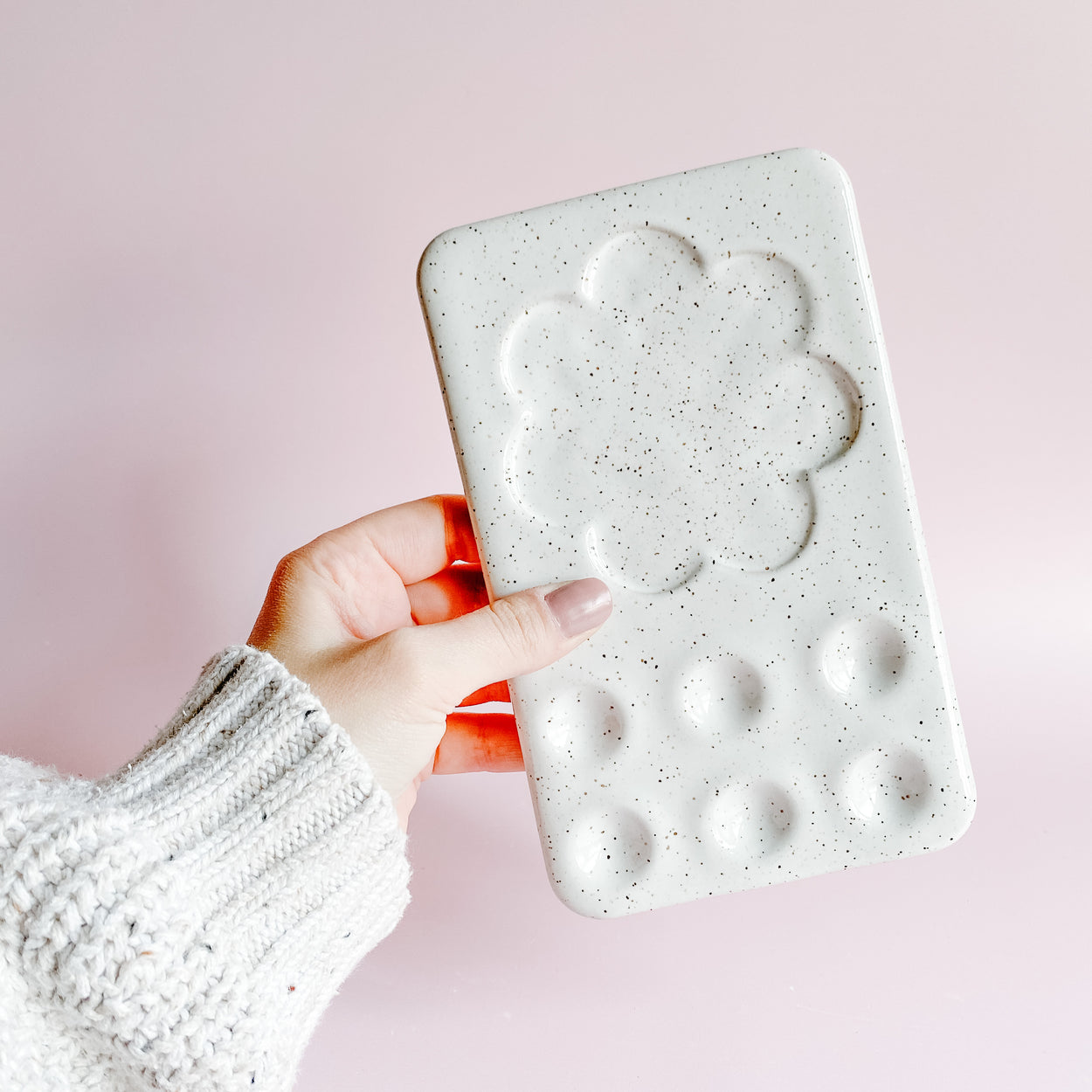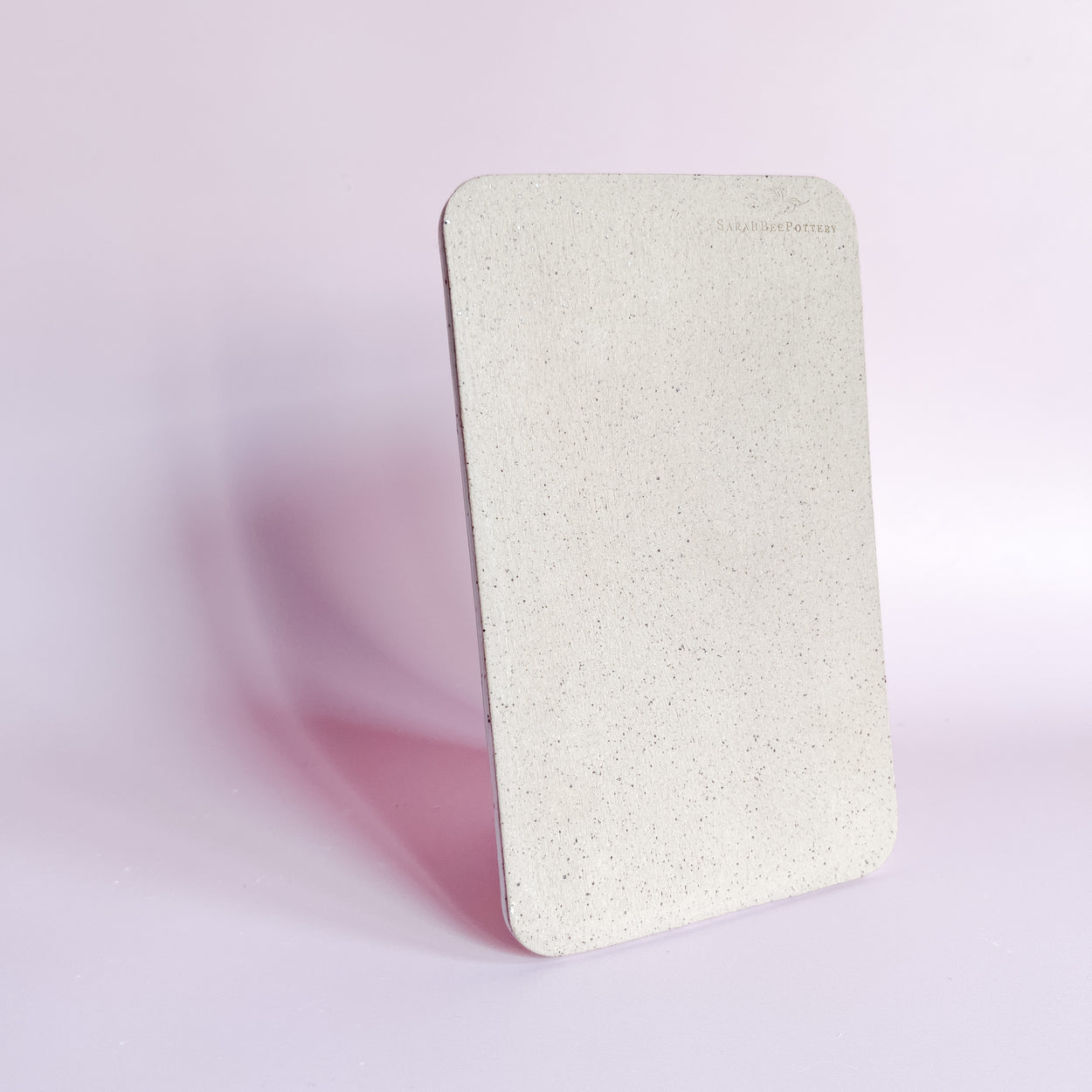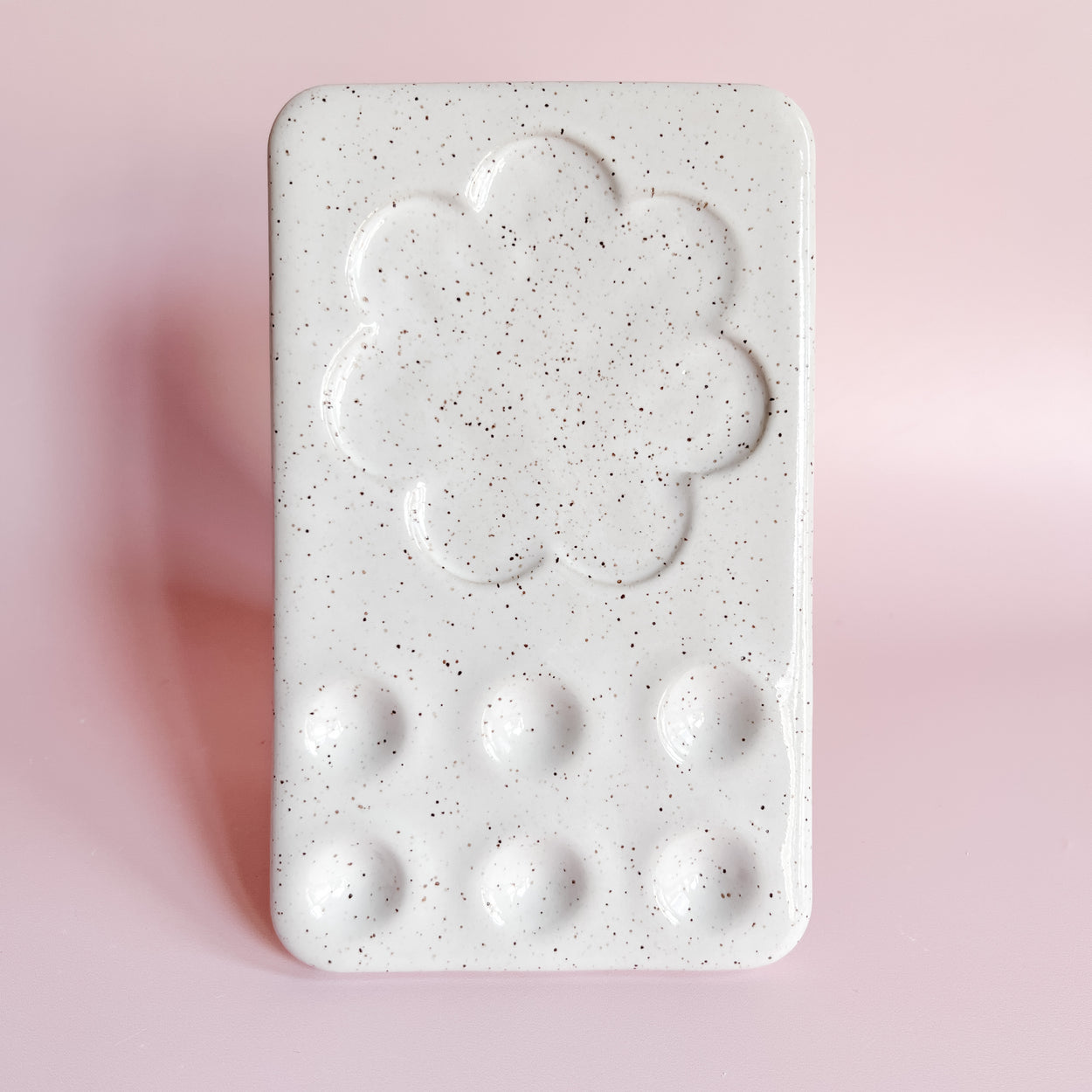 SarahBeePottery
The Classic Daisy Palette | Speckled Clay | White
Handmade Ceramic Paint Palette, The Classic Daisy Palette features 6 round paint wells and one hand-carved flower shaped mixing area. Made from a Speckled Buff Stoneware Clay, and glazed glossy white with an unglazed base. 
SarahBeePottery Ceramic Paint Palettes are meant to have an organic and handmade feel, they are completely hand crafted from start to finish in small batches and are not mass produced. Ceramic Paint Palettes are ideal for use with Watercolour and Gouache paint, as well as a variety of other mediums. 
Made by hand in Edmonton, AB and fired in an electric kiln to Cone 6. 
Palette Dimensions: 7" x 4.5" 
Round Paint Well Dimensions: 1" Diameter, 0.25" Depth
Due to the handcrafted nature of this product, each palette can vary slightly in size, shape, and surface.